Rihanna cancels France concert after Bastille Day terror attack in Nice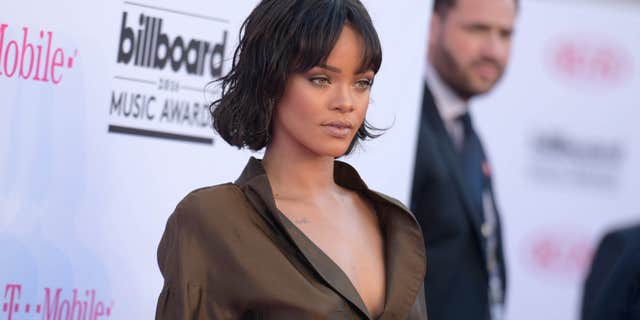 NEWYou can now listen to Fox News articles!
Rihanna canceled her concert in Nice, France following a terrorist attack that killed 84 people Thursday.
A rep for Rihanna confirmed to Billboard that the singer, who was set to play at the Allianz Stadium in Nice Friday night, is "safe."
"Due to the tragic events in #Nice, my concert scheduled for tomorrow July 15 at Allianz Stadium will not be going ahead as planned," the "Work" singer wrote on Instagram. "Our thoughts are with the victims and their families."
The cast of the "Fifty Shades of Grey" sequel was also in Nice at the time of the attack. Producer Dana Brunetti confirmed the cast and crew were safe.
"Back safe in my hotel room. Thanks for everyone's concern and messages," Brunetti tweeted. "As far as I know everyone from our cast and crew is safe. Thanks for everyone's concern."
The city's jazz festival, due to open Saturday, was also canceled, the president of the region that includes Nice announced.
A father and son from Texas and 10 children were among those killed by a terrorist who drove a heavily armed truck into a crowd gathered along a packed promenade in Nice, where thousands of French revelers had gathered to watch fireworks and celebrate Bastille Day.
The Associated Press contributed to this report.