Rick Springfield Bares Butt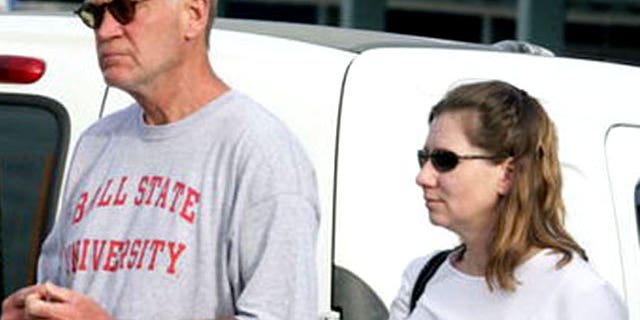 "It's not full-frontal, but it's pretty much full on," the 60-year-old musician-actor says. "As long as it's for the part, I'm cool with it. And it's funny. It's not done to be particularly sexy."
Springfield will appear on four episodes, and he sheds his clothes by the end of the season. His first episode airs Sunday. He plays a washed-up movie star who wants to rebuild his career.
He says his character, also named Rick Springfield, is a "very twisted, warped version" of himself.
Springfield appeared on the daytime soap opera "General Hospital " in the early 1980s, when his hit song "Jessie's Girl" was a radio staple. He's made guest appearances on the show in recent years.
He bares his backside during a party scene featuring show stars David Duchovny and Evan Handler . "I've got a sore back from carrying this naked girl around," he said.
Springfield said "great writing" drew him to Californication adding that his character could return next season.
Meanwhile, he's busy with other projects, including recording a new rock album and writing a children's book and autobiography.
"I'm amazed at how much I remember," he said, "and I've had a really interesting life so far."
Springfield will also perform and party with fans on a cruise to Mexico next month.
"I never used to be fan-friendly," he said. "Back in the '80s, I thought it was all about me, mistakenly. Now I realize it's actually all about them."