Rick Ross apologizes for lyrics deemed pro-rape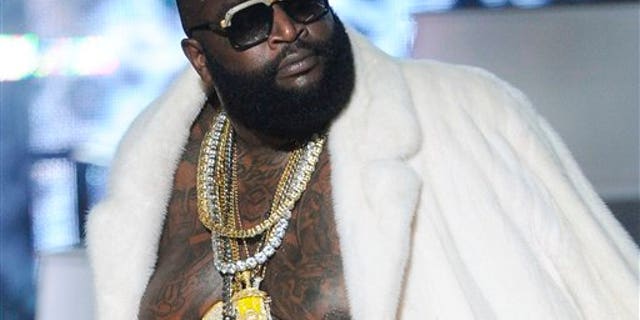 NEW YORK – Rick Ross has formally apologized for lyrics some have called pro-rape.
Thursday's apology -- in the form of a tweet -- came the same day a women's group, UltraViolet, planned a protest outside of one of his sponsors, Reebok, in Manhattan.
In Rocko's song "U.O.E.N.O," Ross raps about giving a woman the drug MDMA, known as Molly, and having his way with her. The song was released in January but just recently began getting widespread notice.
Although last week Ross said his lyrics were misinterpreted, he tweeted Thursday that he doesn't condone rape and apologized for lyrics that were "interpreted as rape."
He also offered "apologies to my many business partners, who would never promote violence against women," specifically mentioning Reebok and UltraViolet.