Richard Marx and Daisy Fuentes marry in Aspen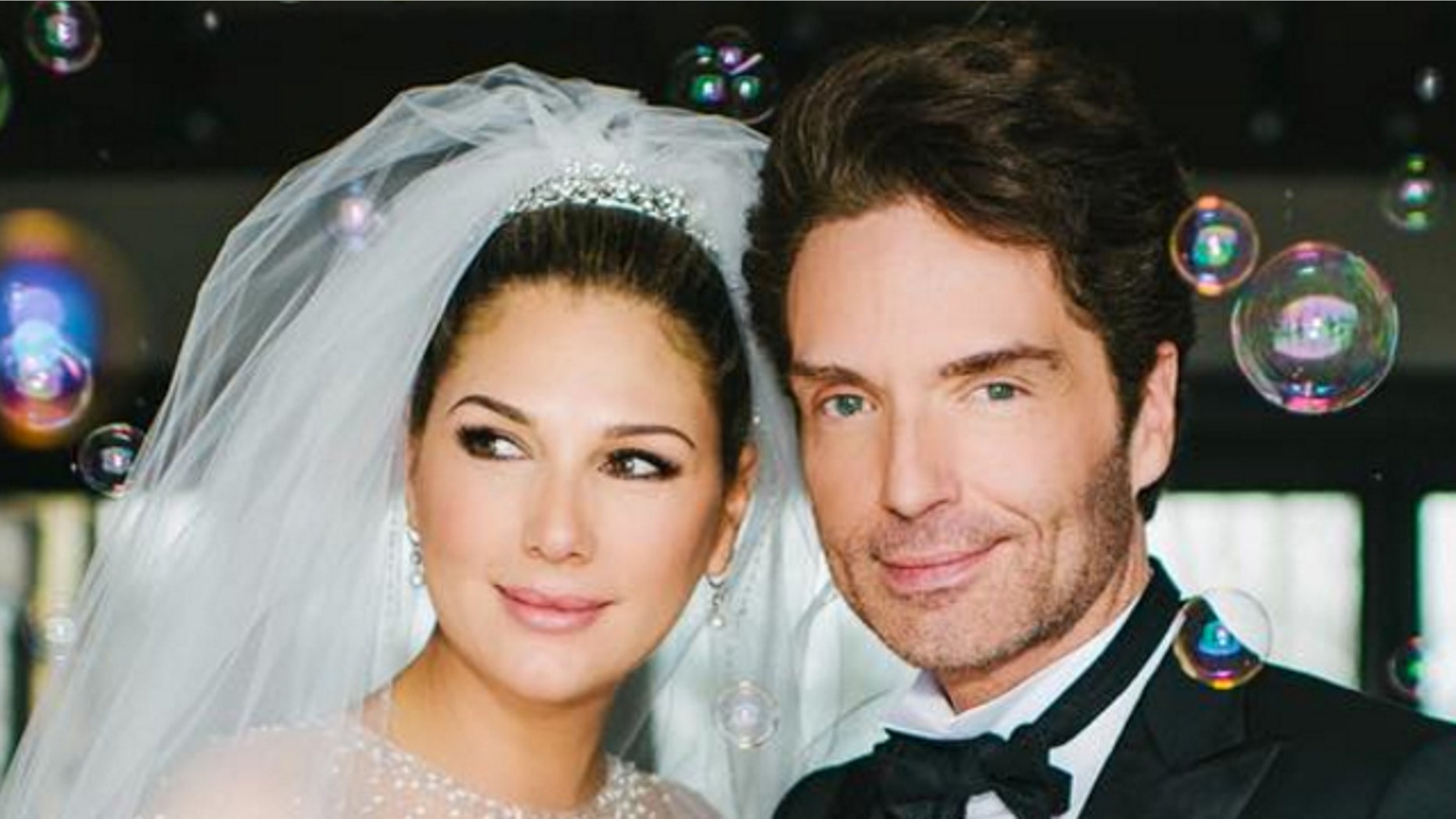 Who needs endless summer nights when you can have the perfect winter wedding?
Daisy Fuentes and Richard Marx both took to social media on Christmas to reveal that they tied the knot in Aspen, Colorado, on Dec. 23.
Click here to subscribe to FOX411's YouTube channel
PHOTOS: The Biggest Celebrity Weddings of 2015
The 49-year-old TV host shared a beautiful photo announcement of the nuptials, along with a sweet note in both English and Spanish. "This happened & I couldn't be happier," she tweeted.
In a second photo, a beaming Fuentes can be seen wearing a beautiful long sleeve gown paired with a veil that's blowing in the wind, while her singer-songwriter husband donned a black suit and bow tie. Smartly, he also added a white scarf to keep warm in the cold Colorado weather.
Marx, 52, also took to social media to share the big news and photos from the wedding. In the first Instagram post, he shared a lovely message to his bride.
"On December 23rd, 2015 the magnificent ‪@daisyfuentes gave me the honor of becoming my wife. ‪#Aspen," he wrote.
A second kitschy photo showed the smiling newlyweds surrounded by bubbles.
The couple have been together for about a year. The two were first seen publicly when Fuentes appeared in the video for Marx's 2014 single, "Beautiful Goodbye."
NEWS: Carson Daly Marries Longtime Girlfriend Siri Pinter in Secret Ceremony
This is the second marriage for both. Fuentes wed actor Timothy Adams in 1991 but divorced 5 years later, while Marx was married to Cynthia Rhodes for 25 years, from 1989 to 2014. Marx and Rhodes share three sons, Brandon, Jesse and Lucas.