REVIEW: 'Man on a Ledge' falls flat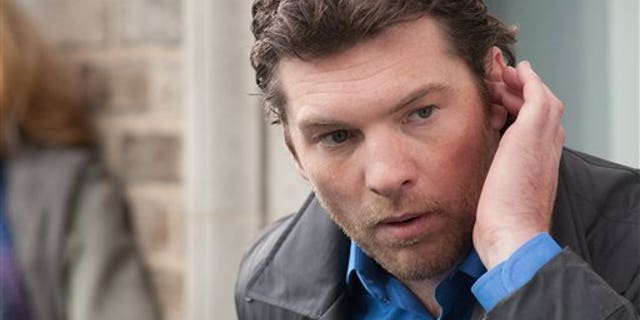 "Man On A Ledge" starts as fresh take on the heist genre with a cast of some very talented actors. But after an interesting guessing game in the first forty minutes, it slips and falls to a terrible and clichéd death.
Sam Worthington plays Nick Cassidy, an ex-NYC cop accused of stealing a diamond the size of a fist from the no-good real-estate titan Ed Harris. To clear his name, Cassidy breaks out of prison, checks into a hotel on Madison Avenue and parks his rear on the building's ledge, sparking a media and SWAT team frenzy below. If he thinks he will get away without repercussions he obviously hasn't heard about Balloon Boy.
Elizabeth Banks is Mercer, a psychologist with enough baggage to be a jumper herself. She is tasked with bringing Cassidy off the ledge and does a decent job being Cassidy's only apparent ally. Banks works well off of Worthington, as well as her doubtful partner played by Edward Burns.
Overall the film teeters on being ridiculous, no matter how serious it tries to be.
The characters are bogus. The corrupt cops and the megalomaniac Harris are trite. Cassidy's younger punk brother (Jamie Bell) and his voluptuous girlfriend, played by Genesis Rodriguez (Move over Megan Fox. You have new competition for hottest worst actress) are hardly unbelievable to be breaking into a high-tech security building. You almost have to give the screenwriter credit for having the guts to attempt to pass this off as anything but silly.
Moreover, watching "Man On A Ledge" was like entering the Twilight Zone. Sam Worthington plays an Irish-American with an Australian accent. Kyra Sedgwick plays a Hispanic news reporter. (What?) And finally, Genesis Rodriguez and Jamie Bell play a moronic couple who is somehow smart enough to break into Fort Knox.
You can skip "Man On A Ledge" and stay home and take a nap. Your dreams are probably better.