Report: Actor Quran Pender spared death after he missed ambush meet up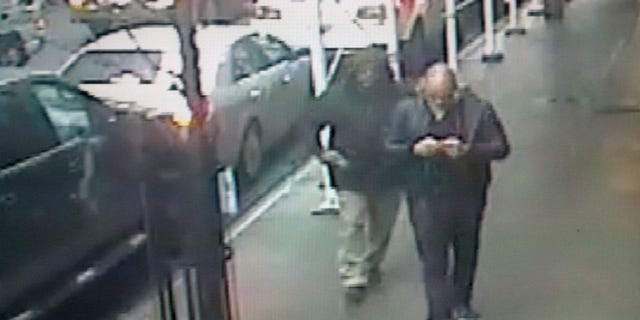 A Hollywood actor was spared the real-life role of victim in a fatal shooting because he failed to show up for a Midtown meeting that turned into a hit on a drug-dealing associate, The Post has learned.
Quran Pender, 35, and his alleged partner, Brandon Woodard, 31, along with a third unidentified accomplice, were invited to the Big Apple in December 2012 by their Queens associates to discuss their coast-to-coast cocaine operation, law-enforcement sources told The Post.
But Woodard, a law student, made the trip to New York alone and was murdered execution-style by a gunman in broad daylight on busy West 58th Street off Seventh Avenue, near Carnegie Hall.
Dramatic video shows Woodard taking a call on his cellphone — which cops believe was made to distract him — seconds before his killer gunned him down and fled in a getaway car.
Pender — who starred in "The Cookout" films with Queen Latifah and Danny Glover — and his unidentified cohort stayed behind in Los Angeles for reasons that are not clear, the sources said.
The investigation into Woodard's murder lead cops to California, where Pender was busted on May 14, 2013, for his alleged role in the bicoastal cocaine ring, the sources said.
Go to The Post for the full report.