'Rehab Addict' star Nicole Curtis: 'I'm not hiding anymore'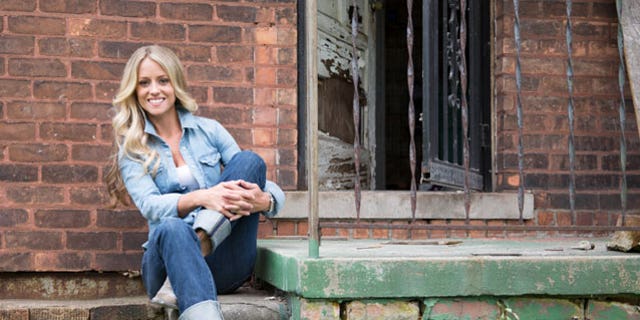 HGTV star Nicole Curtis struggled to pen her new memoir "Better Than New." The "Rehab Addict" host knew she had to be honest with her readers but was embarrassed to write about her weakest moments.
"It took me a long time to find this person that I am now," Curtis told People. "I'm not hiding anymore."
Why 'Rehab Addict' star Nicole Curtis hid second pregnancy
The 38-year-old has come a long way from her humble beginnings -- she worked as a waitress at Hooters, had a slew of bad boyfriends and went through tough financial times to care for her son Ethan as a single mom.
"I've made stupid mistakes with my heart just like everyone else does," she admitted.
Even amid a custody battle over her 16-month-old son Harper, Curtis finds her silver lining in the success of her HGTV show and new book.
"I always want to find that little life vest that pulls you out of the drowning water," she said.