'Real Housewives' star Adrienne Maloof dating Sean Stewart: Weirdest celebrity rebound?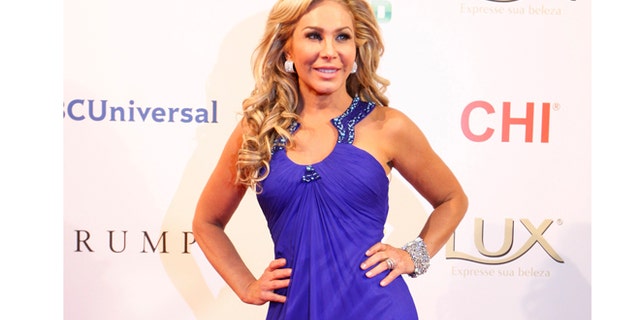 Rod Stewart's son, 32, is dating "Real Housewives of Beverly Hills" star Adrienne Maloof. Sean Stewart, who appeared on the 2007 reality show "Sons of Hollywood" and season two of "Celebrity Rehab With Dr. Drew," confirmed that he is seeing the Maloof, a mom of three who separated from her cosmetic surgeon husband last July.
SODAHEAD SLIDESHOW: See weirdest celebrity rebounds.
"I'm very happy . . . She's a very very very good lady," he told TMZ on Thursday, adding: "If men can date younger women, why can't an older woman date a younger man? It's sexist."
PHOTOS: See the latest celebrity pictures to hit the Internet.
As unlikely a match as they are, Sean and Adrienne are far from the strangest Hollywood rebound hookup. Take Lisa Marie Presley — three days after her divorce from musician Danny Keough, the King's daughter married the King of Pop, Michael Jackson. Or Elisabetta Canalis, who went from George Clooney to . . . "Jackass" star Steve-O.
Which celebrity rebound do you think was the weirdest?