'Real Housewife' Danielle Staub: 'I Am a Member of the Gay Community'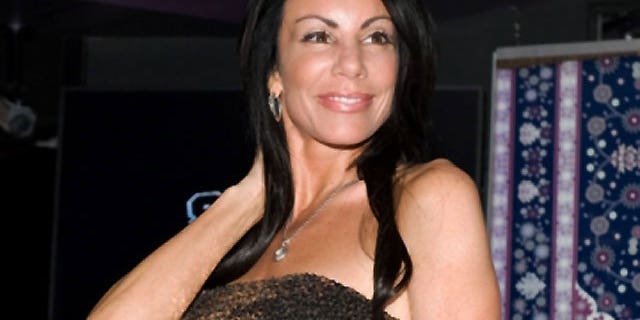 Amid rumors about her sexuality, "Real Housewives of New Jersey" star Danielle Staub tells FOX411.com that she is a full-fledged member of "the gay community."
"I haven't even begun my work in the gay community yet," Staub said. "I want to go to Senate, I want to pass a bill and get gay marriage legalized. I go to events, I march in rallies. I've been a part of the gay community for 30 years."
Staub said she used Monday's performance with Lori Michaels on Bravo's "Watch What Happens Live" to raise awareness about the "tortured" feelings of someone in love who wants to express it but feels that they can't.
"I met Lori a year ago at a gay pride parade. I fell in love with her music, which deals a lot with the issue of equality. It was very organic for me, that performance," she added.
Staub's passionate performance on "Watch What Happens" started the rumor mill churning that the divorced mother of two is a lesbian. She described the song to host Andy Cohen as being about "a lotta lady lovin'."
SLIDESHOW: The Lovely and Talented Danielle Staub
After the performance with Michaels, where she nuzzled her shoulders and stroked her hair, Staub played coy when Cohen asked her if she was in a relationship with the gay songwriter. "We're not saying anything besides that we're doing the song, 'Real Close.'"
She later referred to Michaels as her "gf" on Twitter.
Staub tells FOX411.com that her decision to leave questions about her sexuality open was a calculated one.
"I want that question mark there," she said. "If I'm suggesting something, people pay attention. A long time ago, I realized the power of my fame and that my work on Bravo has given me a voice. Women are going to talk about me, why not use my fame for awareness."
With her daughters in tow, Staub told FOX411.com that the gay community has always embraced her and made her feel like family.
"Since birth, my daughters have been a part of the gay community. From teachers to friends, these are the people they are surrounded by. I don't feel as comfortable around mainstream society as I do around that community," she said. "I don't feel as comfortable around heterosexual people as I do around gay people."
Staub, who does not get along with the rest of the "New Jersey Housewives," said she found "comfort" early in her life because gays didn't care about problems in her past.
"When I got arrested, my dear friends like Tommy (who is gay) were the ones who bailed me out," Staub said. "Now he is Uncle Tommy to the girls."
Staub, who appeared with a man in a sex tape recently distributed by Hustler, said she and her daughters will continue to do activist work on behalf of gay rights, but stopped short of confirming she is indeed gay herself.
"I'm not ready to say that one way or the other. Right now my focus is on my kids, but there is room for one more person in my world," she added coyly. "Hopefully soon the world will see that."