Radio personality Kidd Kraddick dies at 53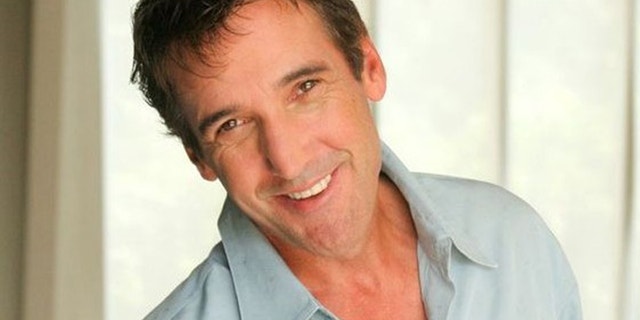 Nationally syndicated radio and TV personality David "Kidd" Kraddick has died at the age of 53.
Kraddick's death was confirmed by his company, YEA Networks, to MyFoxDFW.com. Kraddick's show, "Kidd Kraddick in the Morning," originated from Dallas radio station KHKS-FM 106.1.
A statement from YEA Networks said that Kraddick died of a brain aneurysm while attending a golf tournament in New Orleans to benefit his charity "Kidd's Kids."
"All of us with YEA Networks and the Kidd Kraddick in the Morning crew are heartbroken over the loss of our dear friend and leader. Kidd devoted his life to making people smile every morning, and for 21 years his foundation has been dedicated to bringing joy to thousands of chronically and terminally ill children," the statement from YEA Networks read in part.
Ladd Biro of the public relations firm Champion Management told The Associated Press that Kraddick "died doing what he loved."
According to the show's website "Kidd Kraddick in the Morning" could be heard in nearly 100 cities across the country as well as worldwide on American Forces Radio.
Many fans of the show posted condolences and messages of mourning on a Facebook page devoted to the show. One Texas radio station ran photographs on its website of Kraddick.
"Oh Man, I just heard Kidd Kraddick died! He's my childhood dj. What a sad day. His poor family. He was always nice 2 me from the beginning," tweeted singer Kelly Clarkson.
Richie Tomblin, the head golf professional at the Timberlane Country Club, described Kraddick as looking ill when he showed up Saturday.
"He came out and he borrowed my golf clubs and went out to the driving range," Tomblin told AP when contacted by phone. "It's kind of a freaky situation. He came out. He practiced a little bit. He hit the ball at the first tee and wasn't feeling good and after that I didn't see him."
Tomblin said the event with hundreds of amateur golfers taking part went on without Kraddick present. He added he only found out afterward about the death and was still shaken and trying to come to grips with it.
"I'm still trying to figure it out. I really don't know what happened. Everyone keeps texting me asking, `What's going on? I really don't know," said Tomblin, adding he was even reluctant to touch the set of clubs Kraddick had borrowed earlier in the day.
Click for the story from MyFoxDFW.com
The Associated Press contributed to this report