Racy Meghan Markle pictures may be used in Kate Middleton topless pics appeals case in France
Photoshoot images of Meghan Markle stripping down could be used in a French court case appealing the compensation paid to Kate Middleton over topless photos that were taken without her permission.
French lawyers for Closer magazine claim the Duke and Duchess of Cambridge were overly compensated in a payout they received when Kate Middleton sued the publication for printing topless images of her in September 2012. The images were shot with a long-lens and show Middleton sunbathing on the terrace of a private residence while vacationing with her husband Prince William in the south of France.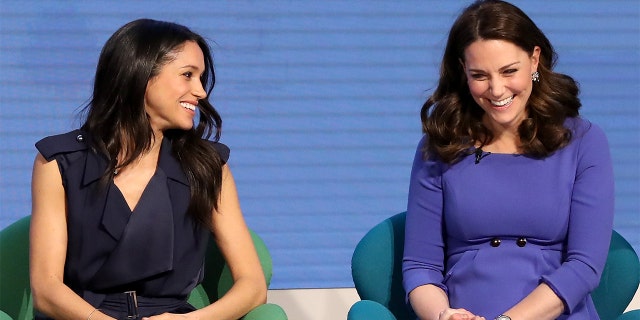 The chateau was owned by the Queen's nephew Viscount Linley.
Paul-Albert Iweins, a lawyer for Closer said the initial payout the magazine made to the royal family was "exaggerated," according to the Daily Mail, and the magazine is challenging the amount awarded to Kate, saying the payout should be revised especially considering the fact Kate's sister-in-law Meghan Markle isn't a stranger to racy pictures herself.
Lawyers for the publication will likely reference photos and a video of the 36-year-old Duchess of Sussex posing provocatively, stripping her clothes off and grilling meat during a Men's Health photoshoot in an attempt to prove that women in the royal family have routinely utilized racy photos to promote themselves.
Council for Closer will appear in the Versailles Appeal Court, west of Paris, on Wednesday.