Quincy Jones sorry for wild interviews, blames 'word vomit'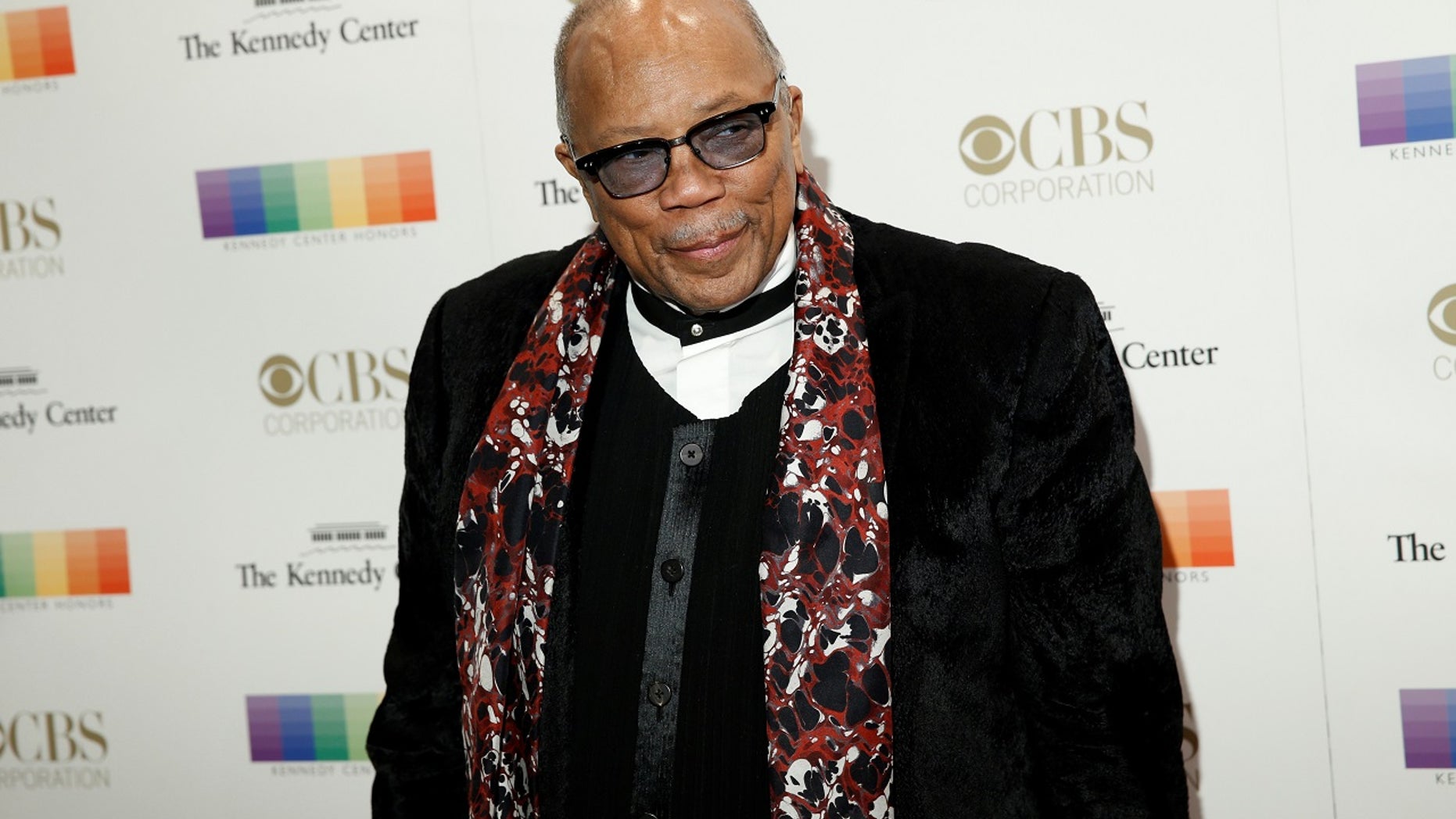 Famed music producer Quincy Jones has "learned [his] lesson" after facing flack over a recent interview where he claimed to know who killed John F. Kennedy and that he dated Ivanka Trump.
On Thursday afternoon, Jones issued a detailed statement on Twitter regarding the "silly" information he revealed in the now-infamous interviews.
The music mogul tweeted, "A couple of weekends ago, my six daughters (who I am beyond proud of) took me aside for a surprise 'family intervention' because of some of the silly things I've said in two recent interviews and...I have learned my lesson!"
The 85-year-old music producer, who referred to himself as an "imperfect human," admitted that his "word vomit and bad-mouthing" was "inexcusable," but added that his intentions were misunderstood.
"I tried to relay about racism, inequality, homophobia...you name it," he explained. "I have already reached out to my friends privately, but when you live a public life, you have a responsibility to be an example, and since I do lead a public life, I wanted to make a public apology," his statement continued.
In Jones' February interview with Vulture magazine, he shared shocking claims that comedian Richard Pryor slept with "Godfather" actor, Marlon Brando.
"Brando used to go cha-cha dancing with us," Jones told Vulture. He could dance his a— off. He was the most charming mother f---er you ever met. He'd f--- anything. Anything! He'd f--- a mailbox. James Baldwin. Richard Pryor. Marvin Gaye."
The producer also claimed that the late Michael Jackson stole a lot of his material from other artists.
"Michael stole a lot of stuff. He stole a lot of songs. [Donna Summer's] 'State of Independence' and 'Billie Jean.' The notes don't lie, man. He was as Machiavellian as they come . . . Greedy, man. Greedy," he said.
In a January interview with GQ, Jones revealed that he had 22 girls all around the world who all know about each other.
"Everywhere," he assured the interviewer. "Cape Town. Cairo. Stockholm—she's coming in next week. Brazil—Belo Horizonte, São Paulo, and Rio. Shanghai—got a great girl over there from Shanghai, man. Cairo, whew."
At the end of Jones' Twitter statement, he issued an apology to "anyone who [his] words offended," making it clear that he is "not afraid to say [sorry]."
"I am especially sorry to my friends who are here with me and those who aren't. These friends are like blood family to me," he said.
The father of actress Rashida Jones then thanked his family for encouraging him to acknowledge and apologize for his recent claims.
"To my dear family and friends....thank you for your grace. Thank you for calling me out when I've clearly made a mistake...many mistakes. Even though sometimes it's difficult to receive criticism or discipline, (especially publicly), I want you to know I hear you."