'Pumping Iron' coming back to life in documentary 'Generation Iron'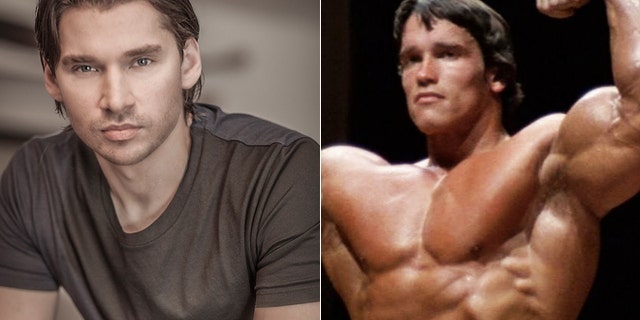 NEWYou can now listen to Fox News articles!
Before Arnold Schwarzenegger was "The Terminator," before he served as California's governor, and way before he had a secret love child, Arnold was a bodybuilder.
America first met Schwarzenegger in the 1977 cult classic "Pumping Iron," which simultaneously introduced us to the complex world of competitive bodybuilding. Now, decades later, a much-anticipated re-make of the film is in the works.

Russian-born filmmaker Vlad Yudin is getting ready to release "Generation Iron." The new film, slated for release in early 2013, delves deep into the competitive bodybuilding industry – beneath the blood, sweat, tears and tanned muscles and into the private lives of several Mr. Olympia hopefuls.

"This basically picks up where 'Pumping Iron' left off thirty years ago," Yudin told FOX411's Pop Tarts column.

"I'm a really big fan of 'Pumping Iron,' which was produced by Jerome Gary. He and I had a conversation about the film and we decided we would like to tackle modern day bodybuilding. Bodybuilding is an interesting sport because it is not really talked about in the mainstream world."

On that note, Yudin also hopes to clear up some common misconceptions that plague the bodybuilding business.

"The biggest misconception is that if you take steroids, you can be Mr. Olympia. But I will put it this way; bodybuilding is a combination of science and sport. It takes a lot of sacrifices to be a bodybuilder, and the basic misconception is that it's easy to achieve," he explained. "We follow these guys for months, and we see them going through this emotional rollercoaster. Only one can win and others lose. And there are a lot of dramatic moments where we go in-depth and really see them motivating themselves every morning to train."

"Generation Iron" also aims to show that bodybuilding is more of a lifestyle than a sport, and when it comes to training mode – every decision counts.

"They are also regular people and this film highlights that they have wives or girlfriends and they travel and do things with families. People think all these guys do is take supplements and workout and they are not mentally deep or not smart," Yudin said. "But to follow their regimen, it takes dedication and it takes a smart person to know what to do to their body and bring it to that condition."

Schwarzenegger has not been directly attached to the highly-anticipated reinvention, however, the filmmaking team did consult with people who previously worked with the "Terminator" star.

And a brief Schwarzenegger appearance isn't totally out of the question.

"We will definitely have cameos in the film from the original 'Pumping Iron' film,' Yudin added. "Legally right now I am not able to say who… but we will definitely have cameos in the film."

Danielle Jones-Wesley contributed to this report.
[youtube eeGd12Jpk2U]