Princess Diana floral tribute teased and dubbed 'a disgrace' by social media users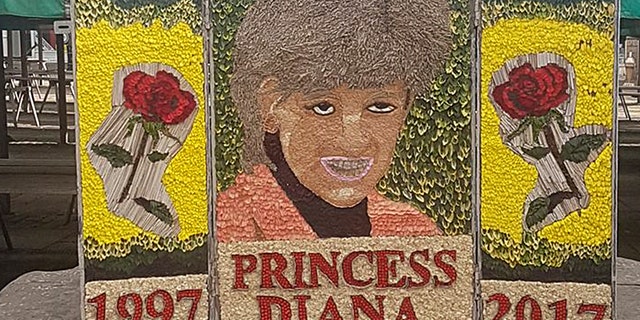 NEWYou can now listen to Fox News articles!
A tribute made in honor of Princess Diana of Wales for the 20th anniversary of her death was mocked and dubbed "disgraceful" by social media users.
The tribute, which was created on a well in the Chesterfield Market Place, went viral on social media after Chesterfield Borough Council posted photos of the design.
Many users teased the artwork and some felt it did not capture the beauty of the late princess.
PRINCESS DIANA'S SONS WILLIAM AND HARRY HOPE 'TO MAKE A DIFFERENCE' TO HONOR HER MEMORY
"I saw it and thought what an insult to Dianna [sic] ... luckily she had a sense of humor and would probably be laughing," Facebook user Gayle Tuckley wrote.
"So my hometown just unveiled this Princess Diana memorial. I'm done," a Twitter user wrote.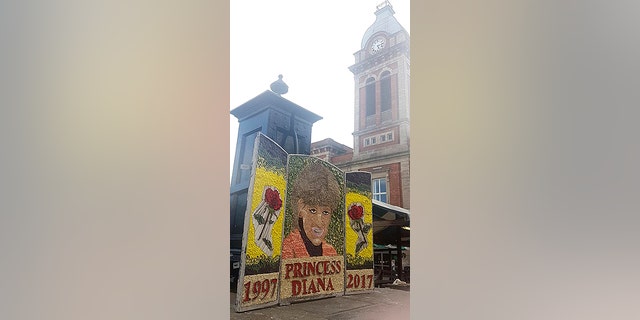 Another social media user tweeted, "I live here and, let me tell you, I can feel its eyes on me, even now in my house."
"Horrendous Princess Diana tribute. Get a Rose Bowl float designer or take it down. Respect her don't disgrace her," a social media user tweeted.
Some people compared Princess Diana's tribute to the bronze bust of soccer star Cristiano Ronaldo that was debuted at his airport in Portugal in March. The bust, like the floral tribute, was mocked online.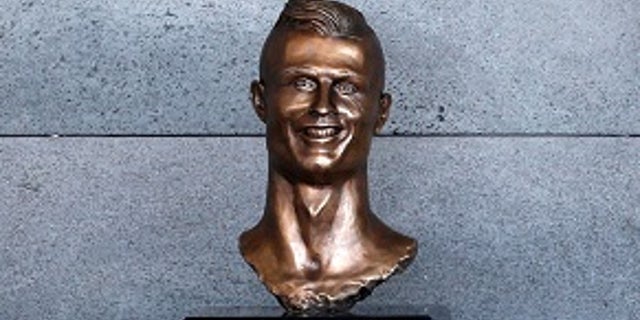 The Chesterfield Council responded to the criticism and explained the tribute was meant to attract people to the market.
PRINCESS DIANA REMEBERED BY ADMIRERS 20 YEARS LATER
"All art is meant to be a talking point and that certainly seems to be the case with this year's design," the council told the Derbyshire Times.
"The well dressing is designed to attract visitors to the area and if the publicity encourages more people to come and visit the market and local shops then that can only be good for Chesterfield.
"The well dressing is produced by 14 volunteers using the ancient Derbyshire art of well dressing, which involves creating designs from flower petals and other natural materials."