Princes William and Harry play 'Star Wars' stormtroopers in upcoming 'Last Jedi' film, report says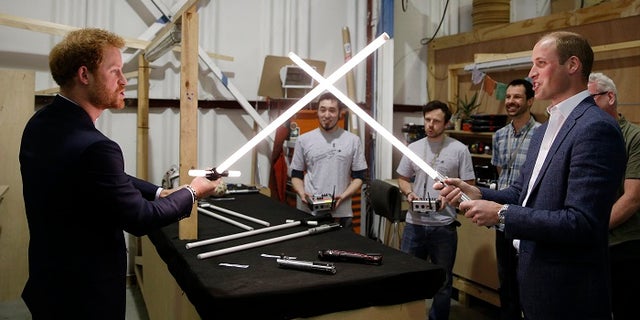 Princes William and Harry were rumored to make cameo appearances as stormtroopers in the upcoming film "Star Wars: The Last Jedi."
Along with the British royal duo, "Mad Max: Fury Road" actor Tom Hardy and singer Gary Barlow were also linked to playing the iconic ground soldier in the franchise's next installment, according to The Hollywood Reporter.
KATE MIDDLETON: PRINCE WILLIAM STRUGGLED WITH FATHERHOOD EARLY ON
John Boyega, who plays Finn in the trilogy, revealed Princes William and Harry visited the movie's set at Pinewood Studios in April 2016, according to The Hollywood Reporter. Boyega also said Hardy and Barlow were on the set as well.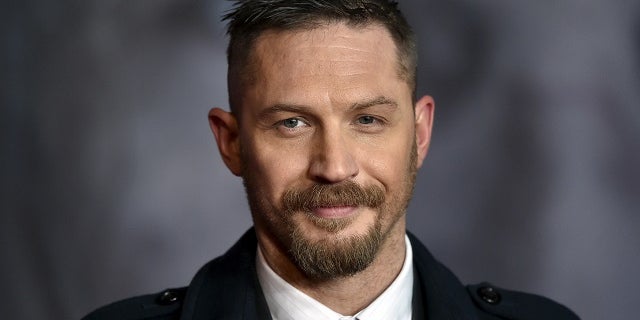 Sources told The Hollywood Reporter the four men would appear in the same scene together. The sources told the media outlet to look for a scene where four stormtroopers were guarding Finn in an elevator.
MEGHAN MARKLE ON RELATIONSHIP WITH PRINCE HARRY: 'WE'RE IN LOVE'
Boyega said it was "a great experience" to work with the royal brothers.
"It was the best of both worlds for me," Boyega continued.
Viewers can watch the rumored appearances by the British royals, Hardy and Barlow after the film's release on Dec. 15.