Prince Kicks Kim Kardashian Off Stage at Concert for Not Dancing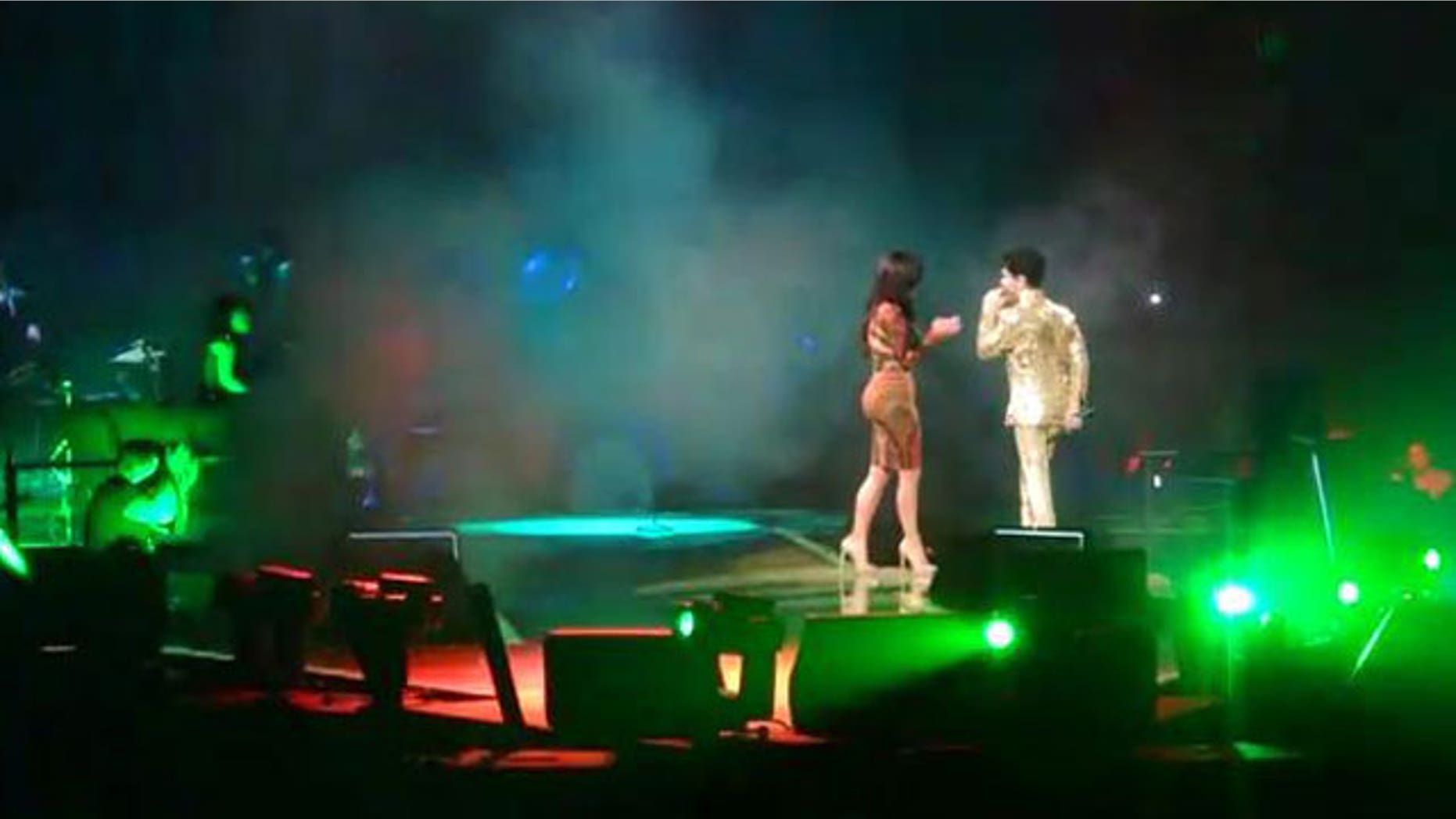 Musician Prince brought reality TV star Kim Kardashian on stage with him Monday night at New York's Madison Square Garden -- then kicked her off for refusing to dance.
YouTube video posted late Monday night shows Prince dancing with an audience member before sending her back to her seat and summoning Kardashian from the front row.
Kardashian clapped but did not dance with the singer, and moments later Prince told her, "Get off the stage!"
Later in the show, Prince gave Kardashian another chance and she obliged him with some dance moves.
Kardashian's excuse? "I was so nervous I froze when Prince touched me," she wrote on Twitter. "Went up on stage AGAIN! This time I redeemed myself! We all danced while Prince played the piano! Wow! What a night!"
Prince was joined later in the concert by singer Cee-Lo Green, who turned his Gnarls Barkley hit "Crazy" into a duet with Prince.