Prime Minister, archbishop and entertainers pay tribute to David Bowie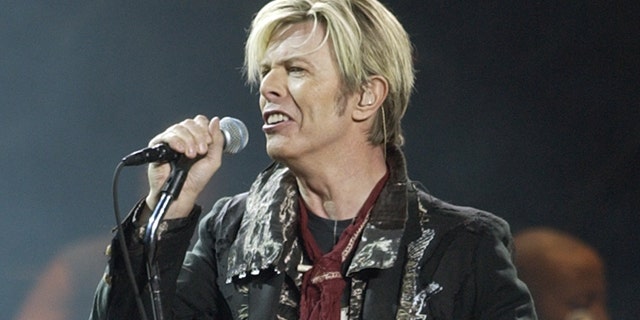 NEWYou can now listen to Fox News articles!
David Bowie's death from cancer at the age of 69, which was announced early Monday, drew tributes from the world of politics, religion and astronomy as well as entertainment.
British Prime Minister David Cameron and Archbishop of Canterbury Justin Welby both spoke fondly of listening to the "Space Oddity" singer's music while coming of age of the 1970s. Welby, who holds the most prominent position in the Anglican Church, called Bowie an "extraordinary person."
"I'm very, very saddened to hear of his death," the archbishop told the BBC. "I remember sitting listening to his songs endlessly ... and always really relishing what he was, what he did, the impact he had."
Others paid tribute on social media, led by British Prime Minister David Cameron, London Mayor Boris Johnson and astronaut Tim Peake