Police: Kevin Hart's home burglarized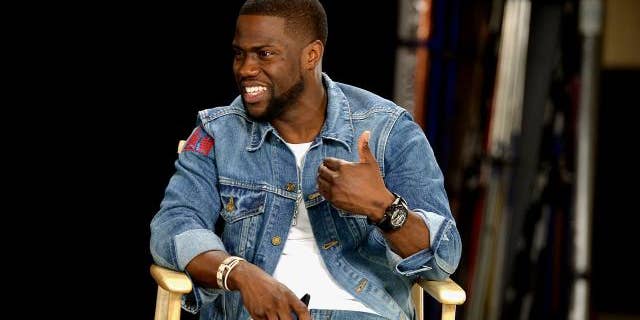 NEWYou can now listen to Fox News articles!
Kevin Hart's home in California was robbed over the weekend, the Los Angeles Police Department confirms to ET.
The LAPD tells ET that two suspects broke through the back door of Hart's house by prying it open, making off with high-end valuables and property. According to one report, $500,000 worth of items were stolen from the comedian's residence -- including jewelry, watches and clothes -- however, the LAPD could not confirm that amount. Hart and his family were out of town when the incident occurred.
No arrests have been made so far, and the investigation is ongoing.
WATCH: Gwyneth Paltrow's GOOP Store Robbed of Over $170K Worth of Stolen Jewelry
Hart, 36, has been busy promoting his new film, "Central Intelligence," with Dwayne "The Rock" Johnson. Over the weekend, the comedic actor was in Miami, Florida, working out with Miami Dolphins NFL star Mdamukong Suh.
Hart Instagrammed video of him pulling Suh on a sled at the gym on Sunday, breaking out in a sweat.
ET chatted with both Hart and Johnson earlier this month, when they debated about who's in better shape.
WATCH: EXCLUSIVE -- Kevin Hart and Dwayne Johnson Compare Workouts on 'Central Intelligence' Set
"[Hart] gets up at five, six o'clock in the morning. He does his workouts. He's working out all day. He's crazy. He's a maniac," Johnson told ET. "But here's the thing. I'm a bad motherf---er when it comes to working out. I lift the gym. I lift everybody in it."
"I'm very much in shape," Hart stressed. "I'm a specimen. Looking at my body, it's definitely something you look at and go, 'Whoa!'"