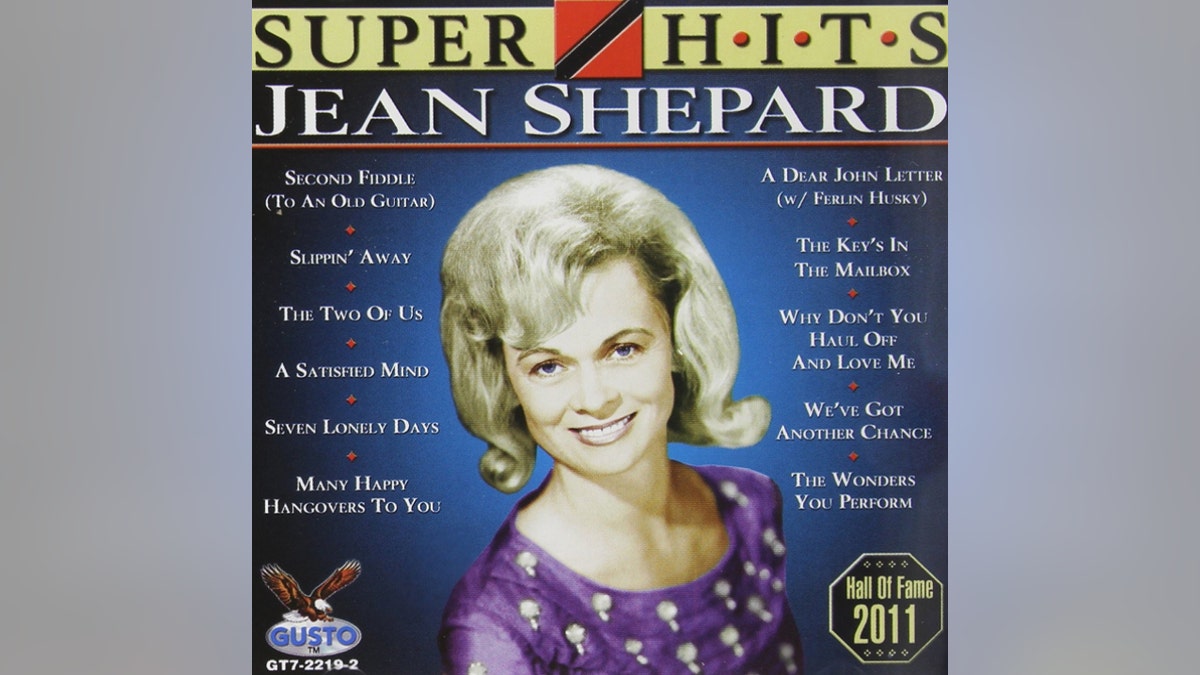 Tennessee Police are investigating what led to two people being killed and one man stabbed at the home of the late "grand lady of the Grand Ole Opry" singer Jean Shepard.
Hendersonville Police Det. Sgt. Jim Vaughn tells news outlets that arriving officers found Shepard's husband, 79-year-old Benny Birchfield, wounded and bloody outside the home on Saturday.
Inside, police discovered 21-year-old Travis Sanders shot to death. Birchfield's granddaughter, 18-year-old Icie Hawkins, was also found with what police described as self-defense wounds and upper body injuries. She later died.
Birchfield told police he heard a disturbance and went to the basement, where Sanders confronted him and stabbed him. Birchfield shot Sanders several times.
Vaughn says Birchfield, who was hospitalized, acted in self-defense and won't face charges in Sanders' death.
Shepard, who had a long recording career as an influential female in country music, died in September. She was 82.
Shepard joined the cast of the Grand Ole Opry in 1955 and helped set the standard for women in country music, choosing to tour as a solo act rather than as part of a group. In 2005, she became the first female singer to reach 50 years as a Grand Ole Opry member, according to the Opry's website.
The Associated Press contributed to this report.