Planned Univision bio-series on Jenni Rivera threatened by lawsuit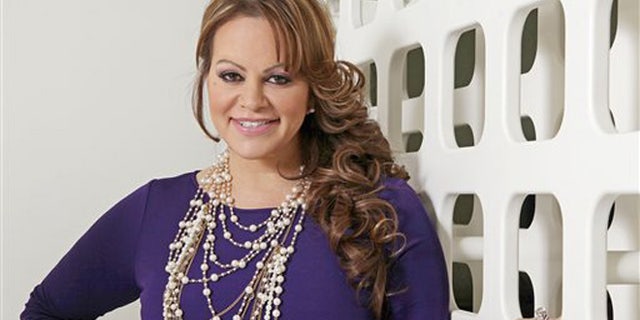 A planned TV series based on the life of late singer Jenni Rivera may have to be put on hold by Univision because of a breach-of-contract lawsuit against her former manager Pete Salgado.
According to Deadline, Rivera's estate in the form of Jenni Rivera Enterprises (JRE) filed a complaint on Monday in Los Angeles Superior Court against Salgado and various production companies for allegedly breaking a 2013 non-disclosure agreement. Included in the lawsuit are Latin World Entertainment Holdings and its CEO, Luis Balaguer.
"In blatant breach of the agreement and his fiduciary duties and for his own financial gain, Salgado has made, and continues to make, extensive disclosures to various people and entities regarding the business, financial and personal affairs of the late Ms. Rivera and JRE," the complaint reads. "On information and belief, the improper disclosures first occurred in an unpublished 'book' about Ms. Rivera ... and continued in connection with a television series being developed and produced to air on Univision."
While often mentioned in the complaint, the Spanish-language network is not named as a defendant.
The estate seeks an injunction to stop production of the series, which was originally titled, according to the suit, "Su Verdadera Nombre Es Dolores" ("Her Real Name Is Dolores") as well as an unspecified amount of monetary damages "to be proven at trial."
"Salgado's unauthorized disclosures have greatly harmed Ms. Rivera's children, as well as the entity that controls the lion's share of her assets, plaintiff Jenni Rivera Enterprises, LLC, who have the role right to decide whether and/or how such information about their mother may revealed," the complaint states.
Rivera, one of the most successful ranchera singers of all time, was killed in a December 2012 Learjet crash in northern Mexico while filming the third season of her docu-reality series, "I Love Jenni."
"Her Real Name Is Dolores" was announced in May, around the same time that the estate announced it had its own projects, including a bio-musical series about Rivera's life with Telemundo.
At the time, her sister Rosie Rivera told Fox News Latino that fans have been asking for a bio-series of the singer, and that "has been amazing in the last few years making great series. It was actually really easy to trust them."
"It's such an amazing story. My sister's life had everything, and she was very honest about it. We are happy telling her story," she said.