Philip Seymour Hoffman's death shouldn't impact 'Hunger Games,' could end Showtime series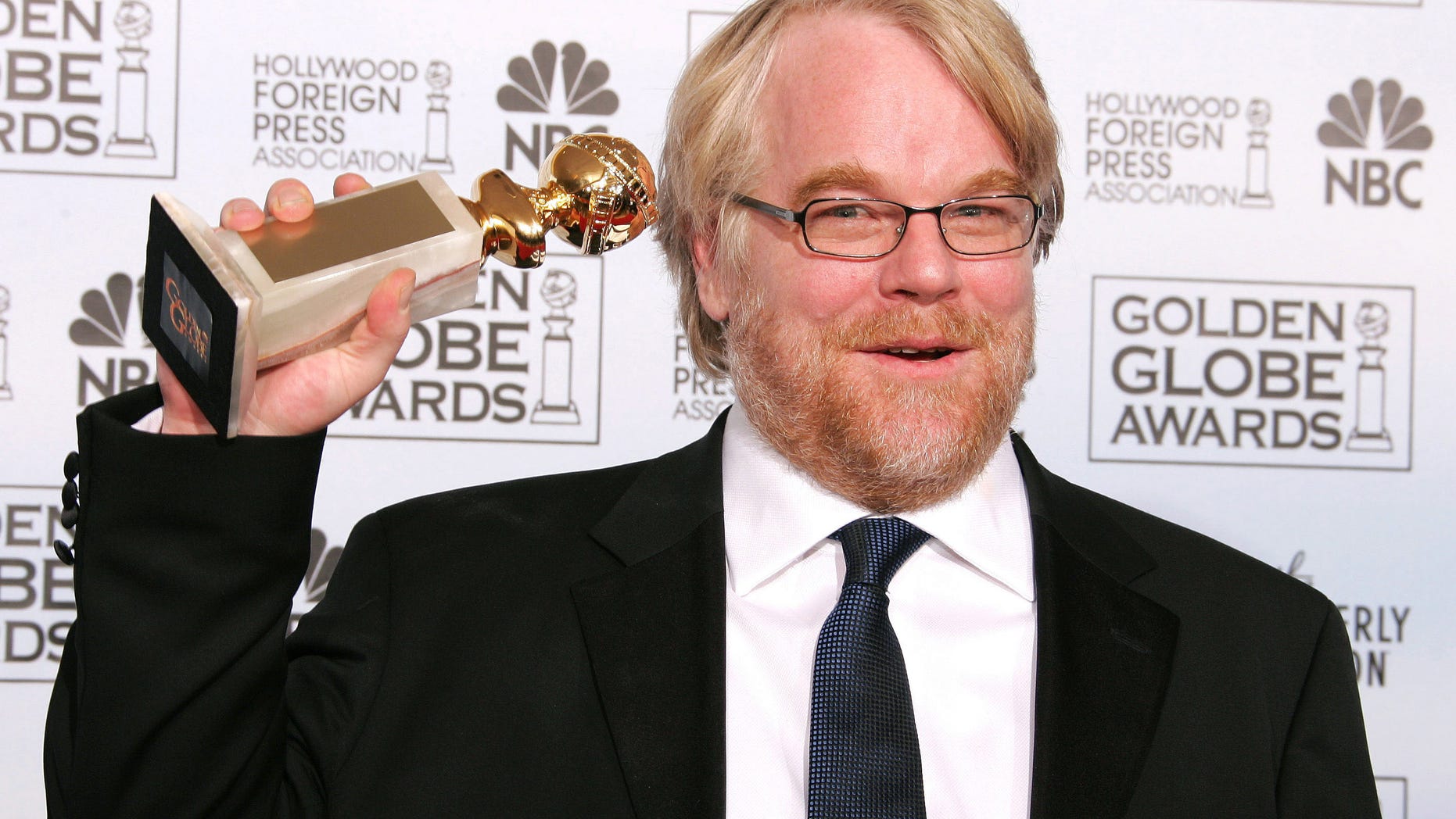 LOS ANGELES – As the entertainment industry mourns the death of Philip Seymour Hoffman from an apparent drug overdose, studios have had no choice but to examine how and if his remaining projects can be completed.
Most notably, the actor – who won an Oscar for his work in "Capote" in 2005 – was in the middle of filming the final installment of "The Hunger Games." Hoffman joined the hit film franchise for last year's "Catching Fire" as head gamemaker Plutarch Heavensbee, and his character plays an even more significant role in the final two films in the series, functioning as the principle resistance.
However, Hoffman is said to have completed the vast majority of his scenes for "Mockingjay – Part 1" and "Mockingjay – Part 2" and their scheduled release dates of November 21, 2014 and November 20, 2015 are not expected to be impacted.
Hoffman did have another estimated seven days left to shoot, however, thus some creative work will still likely be required. According to one source, the filmmakers can likely still work within the framework they have shot with some judicious editing and scene scrapping.
"Or some creative CGI technology may allow him to be essentially plugged into the missing scenes, similarly to the way Oliver Reed's final sequences were completed after the actor died during the filming of 'Gladiator,'" Hollywood-based pop culture expert, Scott Huver, told FOX411.
Lionsgate – the studio behind the franchise – has not officially commented on planned changes.
The marketing of the films is not anticipated to be altered in any major way.
"While Hoffman's character is essential to the plot of 'Mockingjay,' the actor's presence in the film was not intended to be a major selling point for the film when it came to driving moviegoers to theaters," Huver explained. "While his casting was a major coup and a wise artistic choice, it was likely not deemed as essential to the film's marketing plan as, for example, Paul Walker's presence in a 'Fast and Furious' film. Hoffman's loss, while certainly tragic, is not disastrous on a business level. When it comes time to market and tackle press for 'Mockingjay,' all involved will likely be well-prepared to pay proper respects to Hoffman and his contribution to the franchise."
And while the loss of a cast member is almost never forecast when a production gets underway, from a financial perspective, studios and production companies are almost always covered for associated costs, cancelations and delays. Certain contingencies are in place particularly to protect multimillion-dollar investment in a worst case scenario.
"Philip Seymour Hoffman was a singular talent and one of the most gifted actors of our generation," Lionsgate, the studio behind "The Hunger Games" said in a statement. "We're very fortunate that he graced our 'Hunger Games' family. Losing him in his prime is a tragedy, and we send our deepest condolences to Philip's family."
His co-star Jennifer Lawrence, director Francis Lawrence, author Suzanne Collins and producers Nina Jacobson and Jon Kilik also released a joint statement expressing their sadness over "the devastating loss."
And while it seems "The Hunger Games" won't be hugely affected, his Showtime series "Happyish" may not survive its star's sudden passing. Hoffman was slated to lead the forthcoming show, playing the role of an advertising executive forced to tackle difficult changes both personally and professionally.
A source connected to the project told us that "Happyish" was in the process of being written, but the series was not in production. The pilot for the series had been filmed.
"With that said, no decisions have been made yet about the future of the series," added the insider.  However, E! News reports that the series is now "unlikely" to forge ahead as the network battled for over a year to attach Hoffman, who drives every scene, and there was no one else under consideration for the pilot which would have to be reshot if it was to find a screen life. It was just a couple of weeks ago that Showtime had announced that it had picked up ten episodes of the series.
Follow @holliesmckay on Twitter.