Phil Robertson seen in new video saying men should marry girls 'when they are 15 or 16'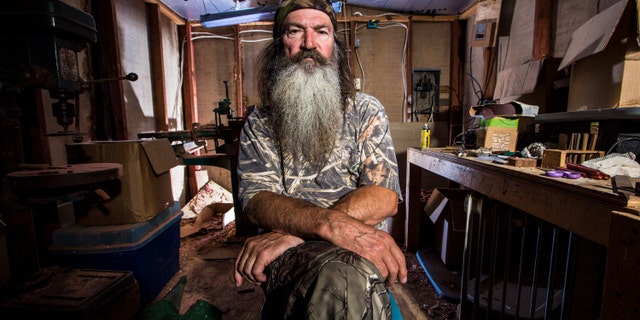 In a new video that has surfaced online, "Duck Dynasty" star Phil Robertson tells a crowd at a Georgia Sportsmen Ministry event that it's a good idea to marry girls when they are young.
"You got to marry these girls when they are 15 or 16. They'll pick your ducks," he can be heard saying in the video from 2009.
Of course, Robertson literally means that the girls will remove the feathers from ducks.
"Look, you wait until they get to be 20 years old, the only picking that's going to take place is your pocket," he tells the audience, who can be heard laughing during his speech.
He advises that men check with a young girl's parents before making anything official.
"You need to check with mom and dad about that of course."
Robertson married his wife, Kay, when she was 16 years old, according to her bio on the family's Duck Commander website. Still, some Twitter users speculated that based on the crowd's laughter, Robertson may have been joking with his comments.
"So Phil Robertson says men should marry girls when they're 15 years old. Can anyone tell if this is a 'joke,' or 'comedy?'..."
According to People magazine, Robertson shared the exact same sentiment in his book "Happy, Happy, Happy: My Life and Legacy as the Duck Commander." In the book, he writes that the idea of a 20 year old marrying for money is a joke.
"Now, that's a joke, and a lot of people seem to laugh at it, but there is a certain amount of truth in it," he writes of his suggestion to marry a 15 year old.
Upon seeing the video, many jumped to criticize the "Duck" dad. "Phil Robertson now says men should marry 15 yr old girls. So homosexuality is wrong but being a pedophile isn't," one user wrote.
And some noted that this is just the newest controversy to come up about the A&E reality family.
"Aaaaand the plot thickens. Get the popcorn, everyone - this is gonna get good…#DuckDynasty"
On Friday, A&E reinstated Robertson after a nine-day suspension that came after GQ published controversial comments he made about homosexuals, African-Americans and other groups.
A&E did not respond to FOX411's request for comment about the 2009 video.