Pervy former anchor Matt Lauer 'reconnecting with his family,' NBC pal says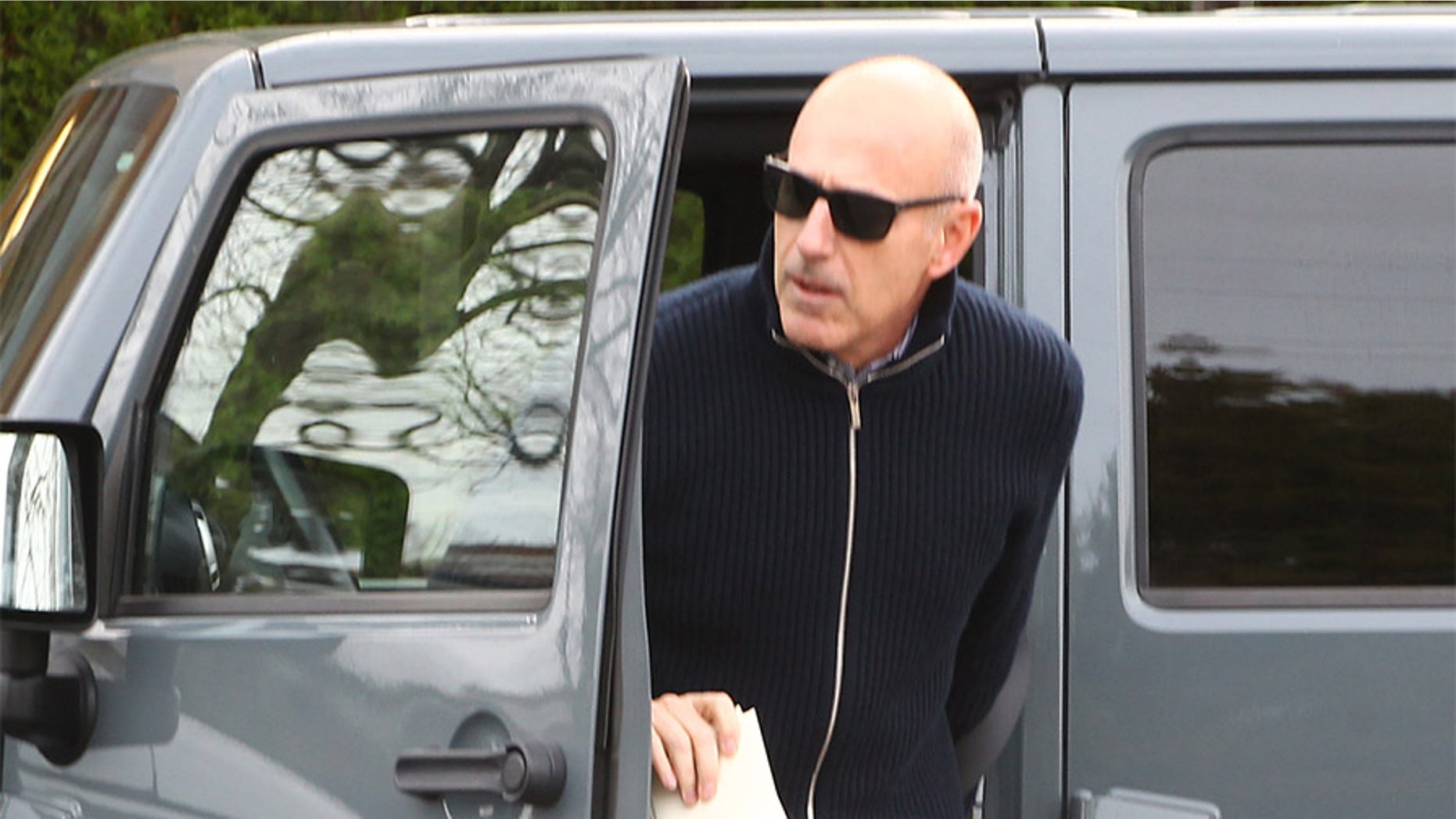 Disgraced former "Today" co-host Matt Lauer is busy "reconnecting with his family" after being fired by NBC News for sexual misconduct late last year, according to his friend and former colleague Willie Geist.
Geist, the "Sunday Today" host, told "Entertainment Tonight" that he stays in touch with Lauer, who was officially replaced by Hoda Kotb last week.
"I've texted with him just on a personal level," Geist said. "It was his birthday the other day, his 60th birthday."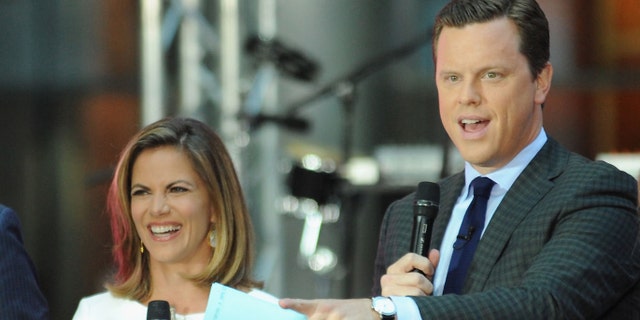 Geist said Lauer is "as good as he can be," considering he was fired in November after several women accused him of harassing or assaulting them during his time at NBC. One woman claimed Lauer sexually assaulted her in his office until she passed out. Another claimed the "Today" host sent her a sex toy with an explicit message.
But Lauer is apparently no pariah with some of his old co-workers while he tries to heal from self-inflicted wounds.
"He's sort of reconnecting with his family and figuring everything out," Geist said.
Kotb was recently criticized for revealing the pervy former newsman reached out to her when she landed Lauer's old gig as Savannah Guthrie's co-host during the 7-9 a.m. hours of "Today."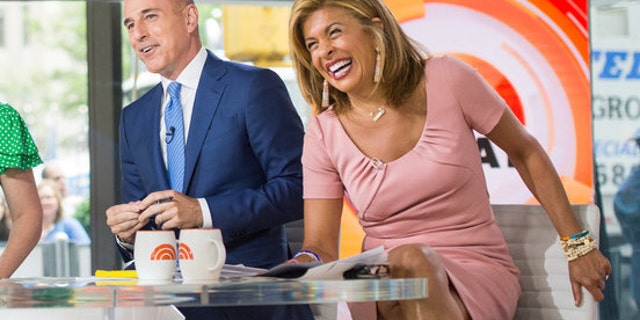 "He was sweet this morning. Certain texts popped up, and there was one from Matt: 'Congratulations!'" Kotb told E! News. "And he said some nice words."
Lauer has remained out of the public eye since the scandal broke, but a variety of NBC News stars have spoken out on his behalf.
"Matt is really focused on his family, and I think that's where his heart is and that's where it should be," Guthrie recently told the NBC-owned E! News. "We've kept in touch and we've all been reaching out, and, you know... I don't think there's anyone who would be more thrilled than Matt to see Hoda in this role. He adores Hoda and he knows how good she is and so I know that to be true."
Meanwhile, parent company Comcast is conducting an investigation to determine who knew about now-disgraced Lauer's sexual misconduct and when they knew it. Fox News has learned that the investigation is now being conducted outside of NBC News chairman Andy Lack's division. NBC Universal's corporate team of human resources and legal executives are leading the ongoing harassment probe and will report its findings to HR Executive Vice President Patricia Langer and Vice President, General Counsel Kim Harris.
Lack recently announced a "culture assessment" of NBC News and an assortment of other bureaucratic efforts he's doing to combat sex harassment – such as focus groups and mandatory training on workplace behavior and harassment prevention. None of the steps taken by NBC News place any blame on leadership that may have allowed Lauer's alleged predatorily behavior to thrive.
In addition to firing Lauer, NBC News has had a smorgasbord of other sexual misconduct-related incidents occur of late. MSNBC admitted star Chris Matthews settled with a former producer who accused him of sexual harassment; the network fired "Morning Joe" regular Mark Halperin for sexual misconduct and suspended two contributors, Glenn Thrush and Harold Ford, Jr., after they were accused of harassment by women.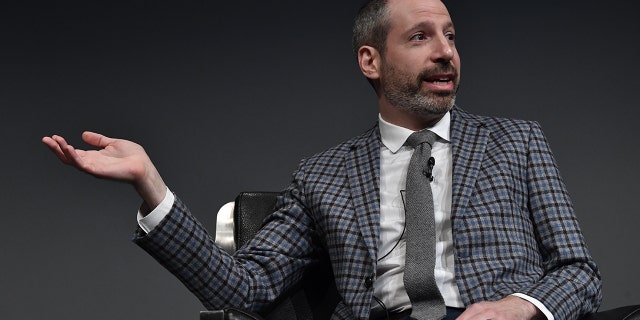 When news first broke that Lauer had been fired, Lack initially claimed there was only one complaint about Lauer in 20 years--the one that led to his dismissal. But the executives soon backtracked, with NBC clarifying in a statement that only "current" management was in the dark about "reports" of Lauer's conduct. Even the second statement has raised eyebrows and the Variety reporters who broke the Lauer bombshell, Elizabeth Wagmeister and Ramin Setoodeh, have questioned the claim that current NBC staffers were unaware of Lauer's misconduct.
All this is occurring as Lack and his top deputy, Noah Oppenheim, still have not explained why they sat on two of the biggest stories of the decade: Farrow's investigation of Weinstein and the "Access Hollywood" tape of Donald Trump making lewd comments about women. After NBC passed, Farrow took his work to the hallowed New Yorker magazine and is now receiving Pulitzer Prize buzz. The tape of Trump caught on a hot mic was leaked from within NBC to the Washington Post's David Fahrenthold, who is Oppenheim's friend from prestigious Harvard University where they worked as editors together on the student newspaper.
Observers have recently pondered if NBC executives' reluctance to expose other big stars' bad behavior -- via the "Access Hollywood' tape or Farrow's investigation -- was linked to what Vanity Fair called a "glass houses" problem.
Fox News' Sasha Savitsky contributed to this report.