Paul Teutel, Jr. wins 'American Chopper Live ' for second straight year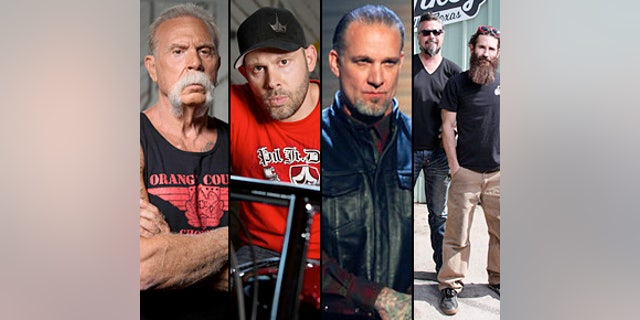 NEWYou can now listen to Fox News articles!
LOS ANGELES – A year ago "American Chopper" star Paul Teutul, Jr. earned the title of ultimate bike builder by winning the first ever "American Chopper Live" competition in Las Vegas.
This year, he repeated his feat by taking the top prize Tuesday night.
PICS: Click to see the finalists' bikes.
Facing off against his father, Jesse James, and Team Fast 'n Loud, Teutel, Jr. came in first place with a New York inspired cycle. Fast 'n Loud came in second, followed by Sandra Bullock's ex, while Teutel, Sr. brought up the rear in a surprising fourth.
Earlier this week, Teutel, Jr. said he and his father would not be building bikes together ever again.
"I think things are better than they have been in the past, but not where they could be," Teutel Jr. told FOX411's Pop Tarts column. "I think we've ended up with the idea that we can't do business together. Ever. Hopefully things get back on track with that in mind. In business, we have little hope for a relationship."
But judging from the compliments he was throwing around, Teutel, Sr. may have a possible future partner in James.
"I really got to know Jesse at the 'Biker Build-Off' last year and we hit it off right away," he said. "We were a lot alike. We like our privacy, we both love cars and motorcycles. He's a real deal guy and it worked out very well. He recently built me a car on his show – it's a good relationship."
Danielle Jones-Wesley contributed to this report.