Paul Stanley of Kiss says band is annoyed at Rock Hall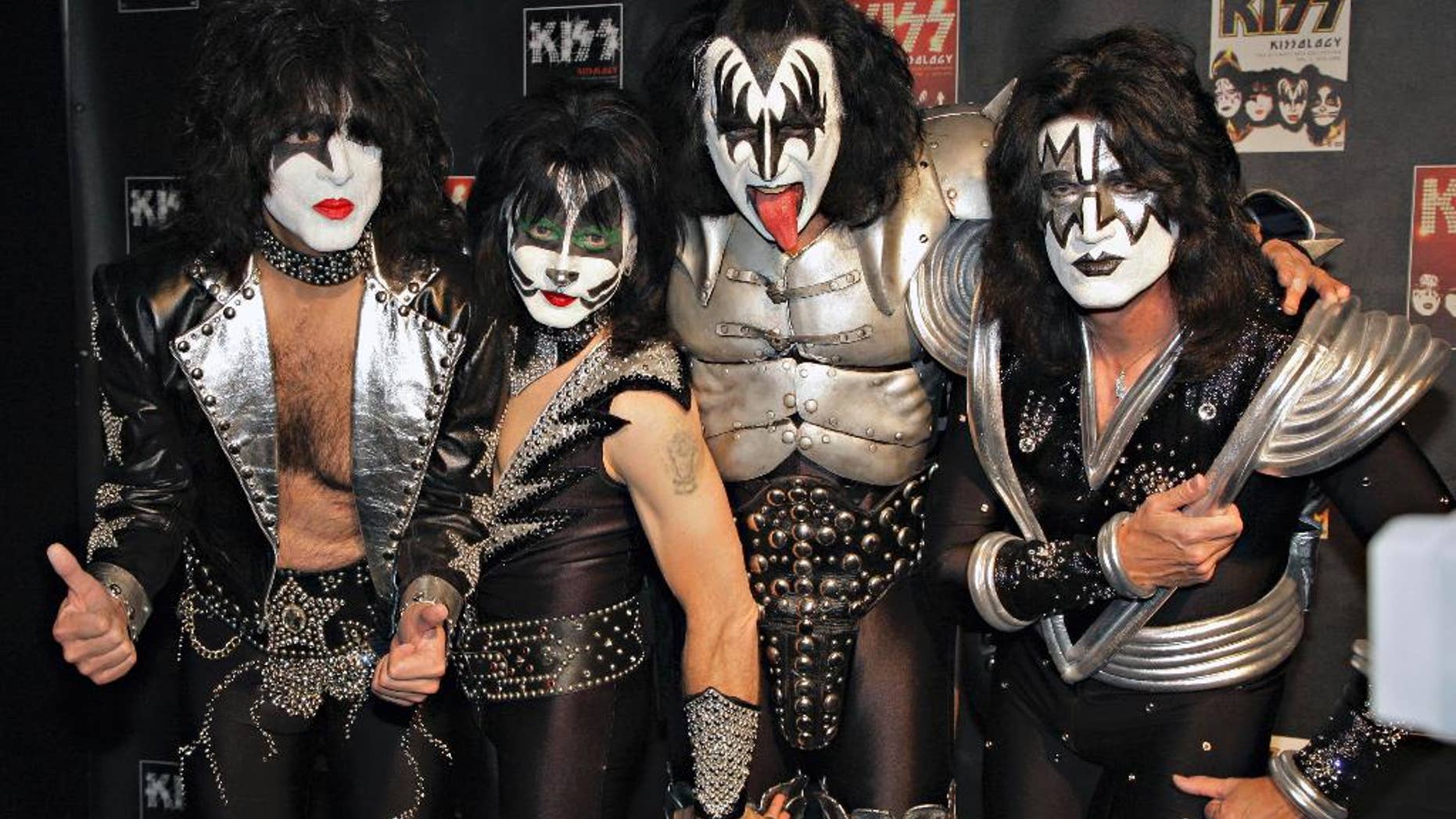 Paul Stanley of Kiss wants to shout it out loud: The band is miffed at the Rock and Roll Hall of Fame for not inducting members Eric Singer and Tommy Thayer along with the original lineup.
Kiss is scheduled to be inducted into the Rock Hall on April 10 in New York. Stanley told The Associated Press on Friday that he doesn't think the Rock Hall's decision is fair or in line with how other bands have been treated.
A Rock Hall representative didn't immediately comment.
Kiss said last month it wouldn't perform at the ceremony.
The original members — Stanley, Gene Simmons, Peter Criss and Ace Frehley — are scheduled for induction. Criss and Frehley have since left. Singer joined in 1992 and Thayer came on board in 2003.