Patricia Heaton receives mixed responses for pro-life tweet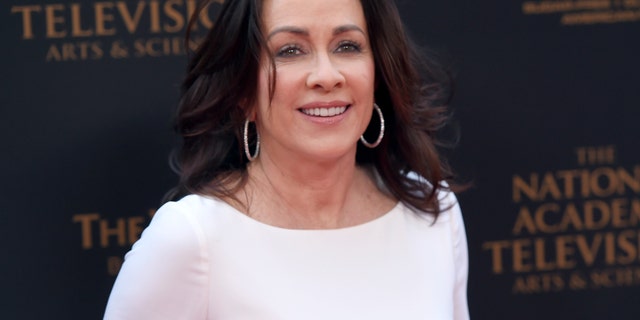 Patricia Heaton isn't one to shy away from sharing her political beliefs.
The Emmy-award winning actress has been voicing her opinion on abortion on Twitter despite backlash from some users.
"Choose, celebrate, support Life! Thanks Northwest Center!" Heaton wrote, including a link to a crisis pregnancy center and maternity home called Northwest Center.
The D.C.-based organization provides women with pro-life alternatives to abortion.
@PatriciaHeaton how aboutletting women choose forthemselves what they do with their bodies.A fertilised egg is not equivalent to a born baby

— karo (@karolinakayy) May 17, 2016
A few days later, Heaton tweeted her support for the U.S. Supreme Court's decision regarding Little Sisters of the Poor.
The Supreme Court's decision kept alive a legal challenge from faith-based groups over the Obama administration's rules for cost-free access to birth control. Monday's decision was not a final decision; for now, the government will be able to continue ensuring that women covered by faith-based groups' health plans have access to cost-free contraceptives. But the groups, which include not-for-profit colleges and charities, won't face fines for not adhering to administration procedures for objecting to birth control benefits.
However, not all responses to Heaton's comments were negative; the 58-year-old's tweets were also met with support.
#TheMiddle ThankGod 4 Patricia Heaton! A strong Pro Life Believer on a "familyshow. God always raises a standard against darkness. Amen!

— David G (@ArchBishopGenX) May 19, 2016
@PatriciaHeaton Thank you for sharing this, knowing it is not the PC opinion. LIfe is from conception, and is never a mistake.

— Kelly Waddell (@ClbsMm2000) May 19, 2016
This isn't the first time the "Middle" star has spoken about her pro-life beliefs. In a past interview with The Blaze, Heaton admitted her opinion is not a popular one in Hollywood.
"Many of the celebrities on the list are my friends but when it comes to championing abortion, we go our separate ways," she explained. "In the Hollywood community, I'm the only one I know who says anything about it. I feel like I'm supposed to."
She added, "I find it impossible to subscribe to a philosophy that believes that the destruction of human life is a legitimate solution to a problem that is mostly social, economic and psychological."
The Associated Press contributed to this report.