Patricia Arquette says Constitutional amendment necessary for equal rights for women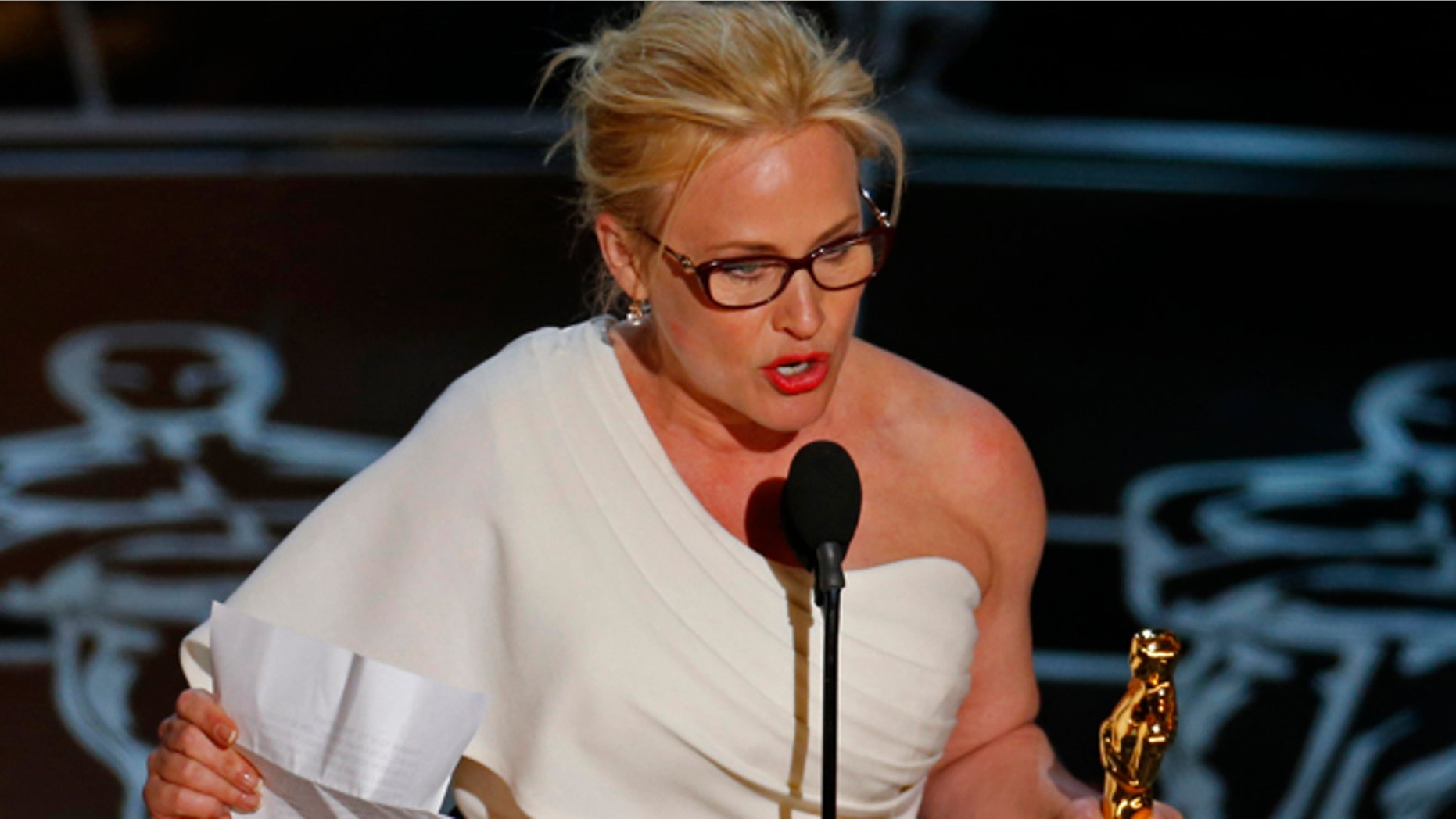 LOS ANGELES – Patricia Arquette set the Internet on fire with her bold acceptance speech on Sunday night, in which she declared that it is "our time to have wage equality once and for all and equal rights for women in the United States of America."
After collecting her Oscar for Best Actress in a Supporting Role, the "Boyhood" star took her argument one step further, this time not charging entertainment industry power players, but our Founding Fathers.
"It is time for women. Equal means equal. And the truth is, the older women get, the less money they make. It's inexcusable that we go around the world and we talk about equal rights for women in other countries when we don't have equal rights for women in America," Arquette said. "And we don't because when they wrote the Constitution, they didn't intend it for women. So even though we sort of feel like we have equal rights in America, right under the surface, there are huge issues that are applied that really do affect women."
The actress then called on an array of groups to join her in the fight for female rights.
"It's time for all the women in America and all the men that love women, and all the gay people and all the people of color that we've all fought for, to fight for us now," Arquette asaid.
And she wasn't done. According to the newly-minted Oscar winner, a Constitutional amendment is necessary.
"People think we have equal rights. We won't until we pass a Constitutional amendment in the United States of America where we pass the ERA once and for all," Arquette said.
Hacked emails late last year showed Sony Pictures was paying female stars Jennifer Lawrence and Amy Adams significantly less than their male counterparts, prompting departing Sony Entertainment co-Chairman Amy Pascal to go on the defensive last week and note that women ought to be better negotiators.
"I run a business. People want to work for less money, I'll pay them less money," she said at the Women in the World event in San Francisco. "I don't call them up and go, can I give you some more?"