Pat Sajak 'loses it' after 'Wheel of Fortune' fail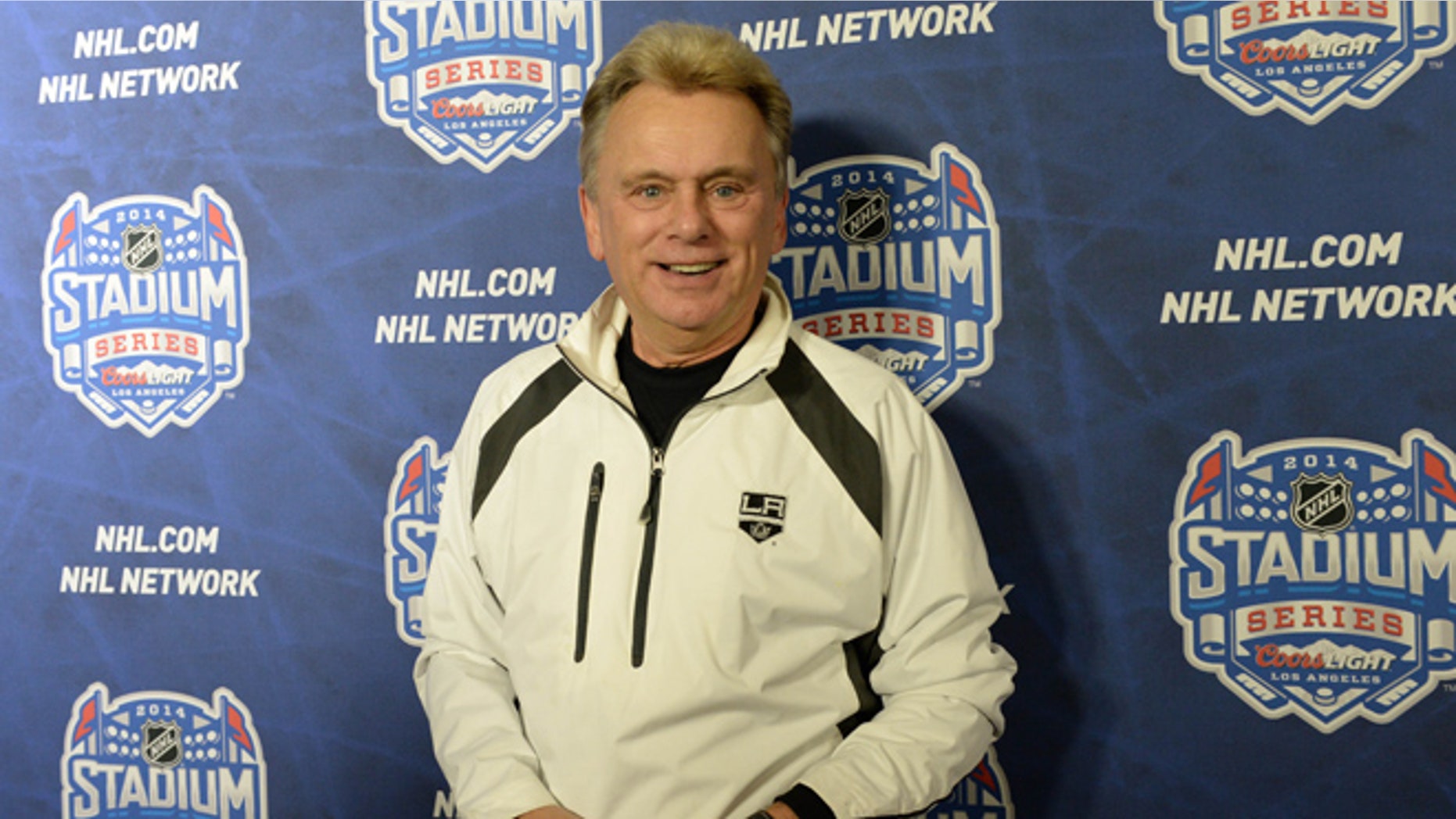 After years of hilarious and ridiculous "Wheel of Fortune" fails, host Pat Sajak might have finally had enough.
During a Best Friends Week episode in Hawaii, one contestant yelled out an answer during the "What Are You Doing?" category with only one letter available.
"Riding a brown horse," he shouted after guessing the letter "N."
But what followed next left Sajak no choice but to walk off set before returning and explaining, "I'm losing it."
It's not the first time Sajak was left slackjawed by his contestants this year. Last week in a clip dubbed 'Wheel of Stupid' on Youtube, a man repeated the same wrong letter as the woman before him.
In June a contestant couldn't name a Jan & Dean classic with just a few vowels left unturned.
And in May, Sajak took heat for expressing his skepticism about global warming on his personal Twitter account. Sajak explained that he was "just mocking the name calling that is directed at global warming skeptics within and without the scientific community."
But while Sajak, who has hosted "Wheel" for 32 years, may have had to take a little walk to clear his head after this week's "Riding a brown horse" episode, he isn't riding off into the sunset quite yet. Sajak revealed in a 2013 interview that his contract wasn't up for a couple years.
"I'd also like to leave before people tune in and see me and go, 'What the hell happened to him?'" he said. "So I'm trying to walk that line.