Paris Hilton's eye-rolling remark about 'working hard': Who's the most out-of-touch celebrity?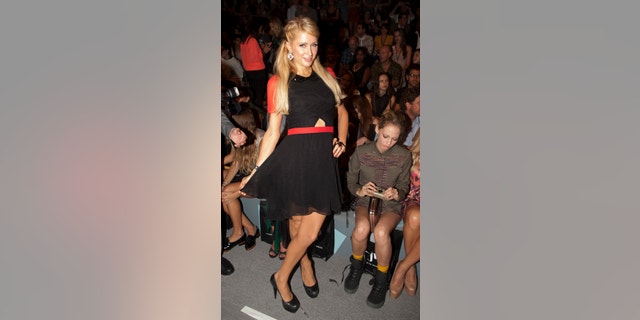 Paris Hilton likes her stuff... and she works hard for it, too! Er, what? Her words, not ours.
The famous heiress opened up her home, which is also featured in the upcoming film "The Bling Ring," to Elle magazine recently. And when asked what she hopes moviegoers take from the film, which is based on a real-life group of teens who burglarized her home and other celebrities' back in 2008 and 2009, Hilton said: "There's much more to life than all of these possessions and everything. And if you want those things, you're gonna have to work yourself, just like I did."
SODAHEAD SLIDESHOW: See the most out-of-touch stars.
Does Hilton have a case of amnesia? Sure, the popular socialite has starred in the occasional reality show about her star-studded life, like "The Simple Life" and "The World According to Paris." She's even released a pop song we suppose she can add to her trajectory of work life.
But it's no secret that Paris Hilton's riches don't really stem from her work. It's because she's the great-granddaughter of the guy who founded the Hilton Hotels.
Still, we'll let Paris gloat. It's practically a part of her job, anyway. And she's certainly not the only celebrity who's out-of-touch with the real world. There's many more "famous for nothing" celebs! From Paris Hilton to Kim Kardashian to Kanye West, who would you say is the most out-of-touch celeb?
PHOTOS: See the latest celebrity pictures to hit the Internet.
Who's the most out-of-touch celebrity?