Pam Anderson auctions off selfies at charity gala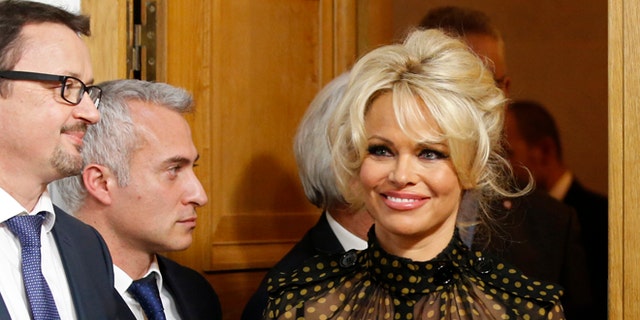 NEWYou can now listen to Fox News articles!
Buxom Pam Anderson auctioned off selfies for $500 a pop at the Champions of Jewish Values International Awards Gala.
Anderson — who's been to Tel Aviv and Jerusalem — praised Israel's efforts on "conservation," and the former "Baywatch" babe then impressively launched into a speech about "ecology."
But one guest sniffed, "This feels like a climate-change conference." Billionaire Sheldon Adelson and wife Miriam donated $1 million. Anderson attended with son Brandon.
Click to here read more in the New York Post.