Ozzy Osbourne Sues Ex-Guitarist Over Black Sabbath Name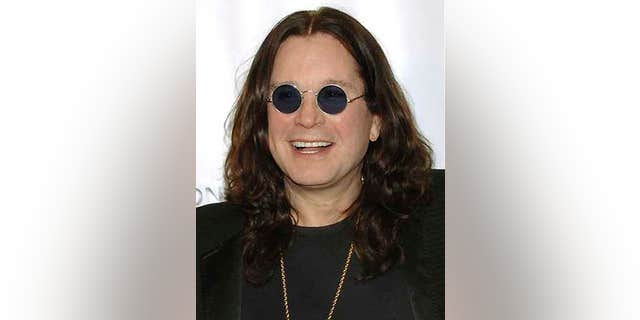 NEW YORK – Ozzy Osbourne has accused former Black Sabbath band mate Tony Iommi of taking over the heavy metal titans' name and costing him royalties from merchandise sales.
Osbourne, who sued the guitarist earlier this week, issued a statement Friday imploring him to "do the right thing."
"Tony, I am so sorry it's had to get to this point by me having to take this action against you," the singer-turned-reality show star said.
But, he added, "we've all worked too hard and long in our careers to allow you to sell merchandise that features all our faces, old Black Sabbath album covers and band logos, and then you tell us that you own the copyright."
Osbourne, who lives in California, filed suit Tuesday in a federal court in New York, saying Iommi falsely claimed to have sole rights to Black Sabbath's trademark in negotiations over the last year with a company that sells the band's merchandise. As a result, the lawsuit says, Osbourne has lost royalties formerly split 50/50.
The lawsuit seeks unspecified damages, lost profits and a declaration that Osbourne is a half-owner of the trademark.
Iommi's representative and lawyers who have represented him didn't immediately respond to telephone and e-mail messages late Friday.
Osbourne's lawsuit reads at times like liner notes to a greatest-hits album, describing the case as "a dispute concerning one of the most famous and valuable names in the history of rock and roll."
The band, known for its apocalyptic bent and such hits as "Iron Man" and "Paranoid," has sold more than 100 million albums worldwide and was inducted into the Rock and Roll Hall of Fame. It made a star — and a spectacle — of Osbourne and his from-the-crypt howl before he was fired in 1979.
"To fans of heavy metal music," Osbourne's lawsuit says, "Ozzy has become synonymous with Black Sabbath."
But Iommi, considered one of heavy metal's guitar greats, noted in a separate lawsuit filed against the merchandise firm in December that he has been the only constant member in the English band's 41-year history. Court records show that lawsuit, which doesn't involve Osbourne, was settled Wednesday on undisclosed terms.
Iommi, who registered the Black Sabbath trademark in the U.S. in 2000, also said in the lawsuit that co-founders Osbourne, bassist Geezer Butler and drummer Bill Ward legally relinquished rights to the band's name in the 1980s.
Osbourne's lawyer disputed that in a January letter included with his lawsuit, saying that even if the singer did make such an agreement he took a major role in the band's direction and success after rejoining it in 1997.
Osbourne, who in recent years has appeared as the paterfamilias of an erratic clan on MTV's "The Osbournes," said in Friday's statement that he believes all four original members should share Black Sabbath's name equally.
"I hope," he said, "that by me taking this first step that it will ultimately end up that way."