Oprah Winfrey Confesses: I Have a Sister I Never Knew About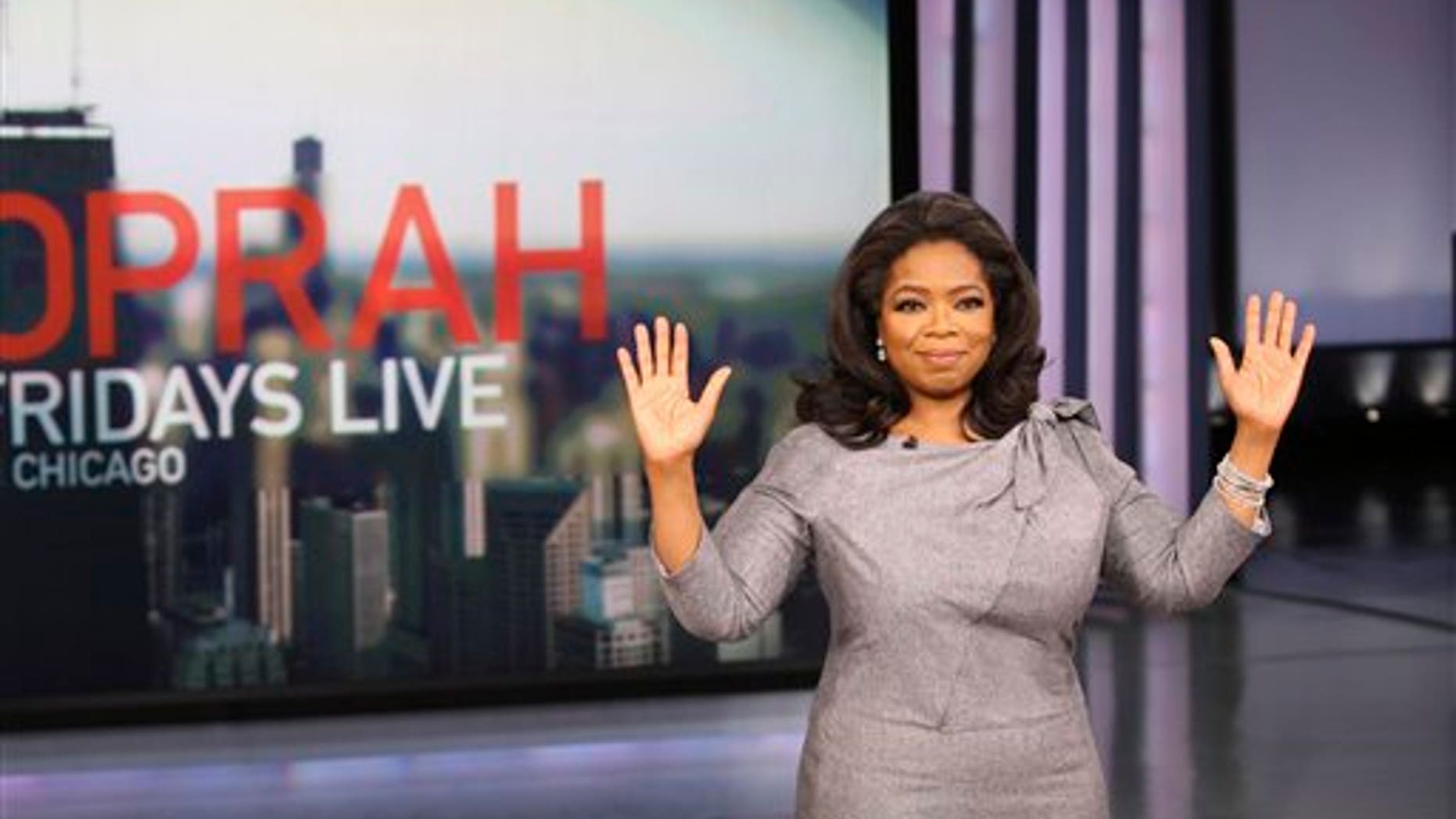 After promising to reveal a big family secret on-air, talk-show host Oprah Winfrey has confessed that she recently learned she has a half-sister she never knew about.
Winfrey announced on "The Oprah Winfrey Show" that aired on Monday that a Milwaukee woman named Patricia discovered that the two were half-sisters.
The woman says she had been searching for years for the identity of the mother who gave her up for adoption in 1963. She says she learned in 2007 that Winfrey was her half-sister. On her program, Winfrey says she learned about Patricia last November.
Winfrey says she was 9 years old and living with her father when her mother had the daughter and gave her up for adoption. She says she never even knew her mother was pregnant.
Winfrey says the two met on Thanksgiving Day. The two decided to share the discovery on Winfrey's show because they did not want the information to be exploited.
Winfrey said she was stunned to learn about the sibling, telling her audience that when Patricia was born in 1963, Winfrey was 8 years old and living with her father. She did not even know her mother was pregnant.
Throughout the show, Patricia spoke of spending much of her childhood in foster care. She said she began looking for her birth mother when she was 20 -- a search she soon abandoned and did not resume for many years.
But in 2007, the adoption agency Patricia had initially contacted responded to her with news that her birth mother did not want to meet her. On the same day, Patricia saw a local news story that featured an interview with Oprah's mother, Vernita Lee, in which Lee disclosed details that corresponded with what little information Patricia knew of her birth family.
Lee said in an interview conducted at her home but broadcast on the show Monday, "I made the decision to give her up because I wasn't able to take care of her."
"When I left the hospital I told the nurse that I wasn't going to keep the baby," Lee said
Winfrey's mother, Vernita Lee, also disclosed that one of the deceased children was named Patricia.
"The hairs on the back of my neck stood up," Patricia said. "Because I knew one of my siblings and I shared the same name."
Later, she found more details that matched, including the fact that Winfrey was born in 1954, the same year as the woman Patricia knew was her surviving sibling.
Winfrey, who said DNA tests confirmed that the two are half-sisters, met with Patricia and their mother in a pre-recorded segment of the show.
Winfrey, who launched OWN, her cable network on January 1, has a complicated family history. Born out of wedlock to teenage parents in Mississippi, the billionaire media mogul was variously raised by her grandmother, parents and a stepmother in Mississippi, Wisconsin and Tennessee.
For years, Winfrey believed that she was her parents' only living child.
"I thought I'd seen it all," said Winfrey. "But this, my friends, is the miracle of all miracles."
Winfrey said she was particularly stunned by the news because of the way it came out. She said Patricia had known since 2007 that the two were related, but she never attempted to profit off her discovery or contact the press, even as she tried unsuccessfully to contact Winfrey, her mother or others in Winfrey's family.
"She never once thought to sell the story," Winfrey said, describing how she felt betrayed by other relatives who sought publicity or money.
Patricia said she didn't consider revealing that she and Winfrey were half-sisters to anyone but Winfrey, explaining that she did not want to hurt Winfrey.
"Family business should be handled by family," Patricia said. "It couldn't be handled by anyone else. That's not fair. It wouldn't be fair to you."
Winfrey recalled how her other sister revealed to the press years ago that Winfrey had had a baby when she was a teenager. The baby, Winfrey has said, died shortly after birth. And she talked about putting her sister in rehabilitation twice for drug addiction, but that her sister ultimately died.
"It feels to me like you are Pat on her very best day," Winfrey told the woman. "You are what she wanted to be without the drugs."
The news comes on the heels of a 23-year-old woman learning that the woman whom she thought was her mother allegedly stole her from a New York hospital more than two decades ago, when she was just 19 days old.
The woman only learned her true identity after periodically checking the website of the National Center for Missing and Exploited Children and finding a photo that looked identical to her own baby picture.
The alleged kidnapper, Ann Pettway, surrendered herself to authorities Sunday.
Fox411.com's Meaghan Murphy, NewsCore and The Associated Press contributed to this report.