One Direction movie edges out 'The Butler' to top box office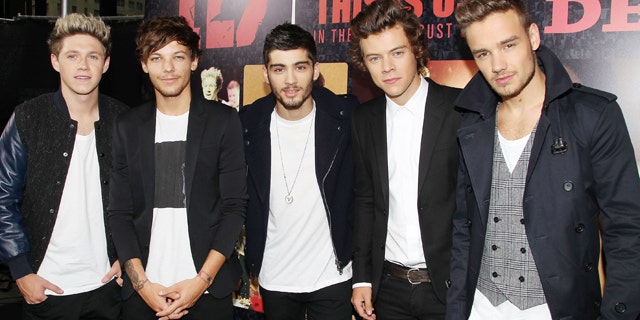 A film about popular British boy band One Direction captured the U.S. holiday weekend box office, edging out "The Butler" from the top spot.
Reuters reports "One Direction: This is Us,'' a Sony Pictures/TriStar release, clinched the top spot with ticket sales of $17 million.
Lee Daniels' civil rights drama starring Forest Whitaker and Oprah Winfrey, which had held the top spot for two weeks straight, came in second with $14.7 million.
Warner Bros.' comedy "We're the Millers,'' starring Jennifer Aniston and Jason Sudeikis, was third with $12.6 million at U.S. and Canadian theaters.
The numbers did not include projected sales for Monday's Labor Day holiday.
Reuters contributed to this report