'Ocean's 8' trailer: Sandra Bullock gathers all female crew and plans big jewel heist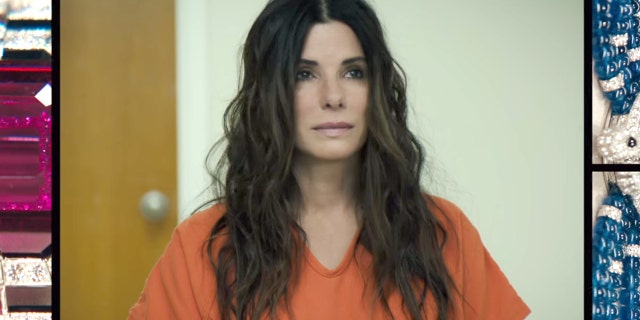 Sandra Bullock gathers a crew of seven uniquely skilled women to plot a major jewel heist in the new trailer for "Ocean's 8."
Warner Bros. released the official trailer for the "Ocean's" film spin off on Tuesday morning.
In the movie, Bullock stars as Debbie Ocean, the estranged sister of Danny Ocean (the character made famous by George Clooney in the original "Ocean's" films), who has served time in prison and is now up for parole. Though the former criminal pledges to live a "simple life" life after being released from prison, it is clear that Debbie has other plans.
The goal for the all female cast of Cate Blanchett, Helena Bonham Carter, Anne Hathaway, Rihanna, Sarah Paulson, Mindy Kaling, and Awkwafina, is to pull of the ultimate jewel heist - stealing a $150 million diamond necklace at New York City's annual Met Gala.
Along with the star-studded cast, the film also features notable fashion industry celebrities such as Anna Wintour, Zac Posen, Adriana Lima and Kendall Jenner, as well as those A-listers who frequently grace the MET Gala carpet such as Kim Kardashian West, Katie Holmes, Zayn Malik and Serena Williams.
Last Thursday, Sarah Paulson shared the first poster for the film on Twitter featuring eight women garbed in different coats and the film slogan: "Every con has its pros."
The film, which is directed by Gary Ross and produced by George Clooney, hits theaters on June 8.