Obama, Biden return -- as fictional sleuths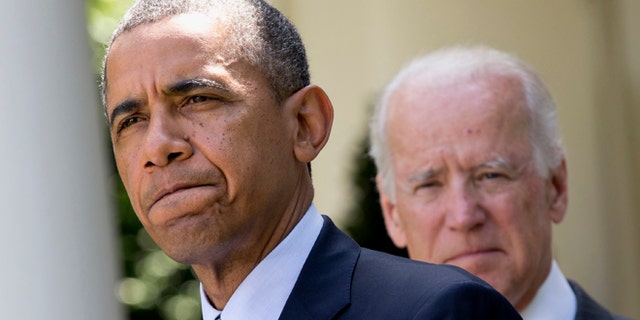 NEWYou can now listen to Fox News articles!
They've been out of office for a year and a half, but now Barack Obama and Joe Biden are back – as fictional characters.
On Tuesday, Quirk Books released "Hope Never Dies," a murder mystery novel that portrays the former president and vice president as amateur sleuths who try to find out who killed Biden's favorite Amtrak conductor.
Quirk describes the story as a "high-stakes thriller that combines a mystery worthy of Watson and Holmes with the laugh-out-loud bromantic chemistry of 'Lethal Weapon's' Murtaugh and Riggs."
The plot takes the Obama-Biden team through seedy parts of Delaware, such as cheap motels and biker bars, as they try to solve the case, according to the publisher.
The author is Andrew Shaffer, who previously wrote a satirical novel called "The Day of the Donald: Trump Trumps America" (Crooked Lane Books).
That book, published in 2016, predicted what America would look like two years into a Trump presidency. For example, "Americans have more money in their pockets thanks to lower taxes and the president's money-raising strategies," the plot description says.
The novel also takes shots at Congress: "Every time they impeach the president, his approval rating skyrockets."