Nude Photos of Snooki Leaked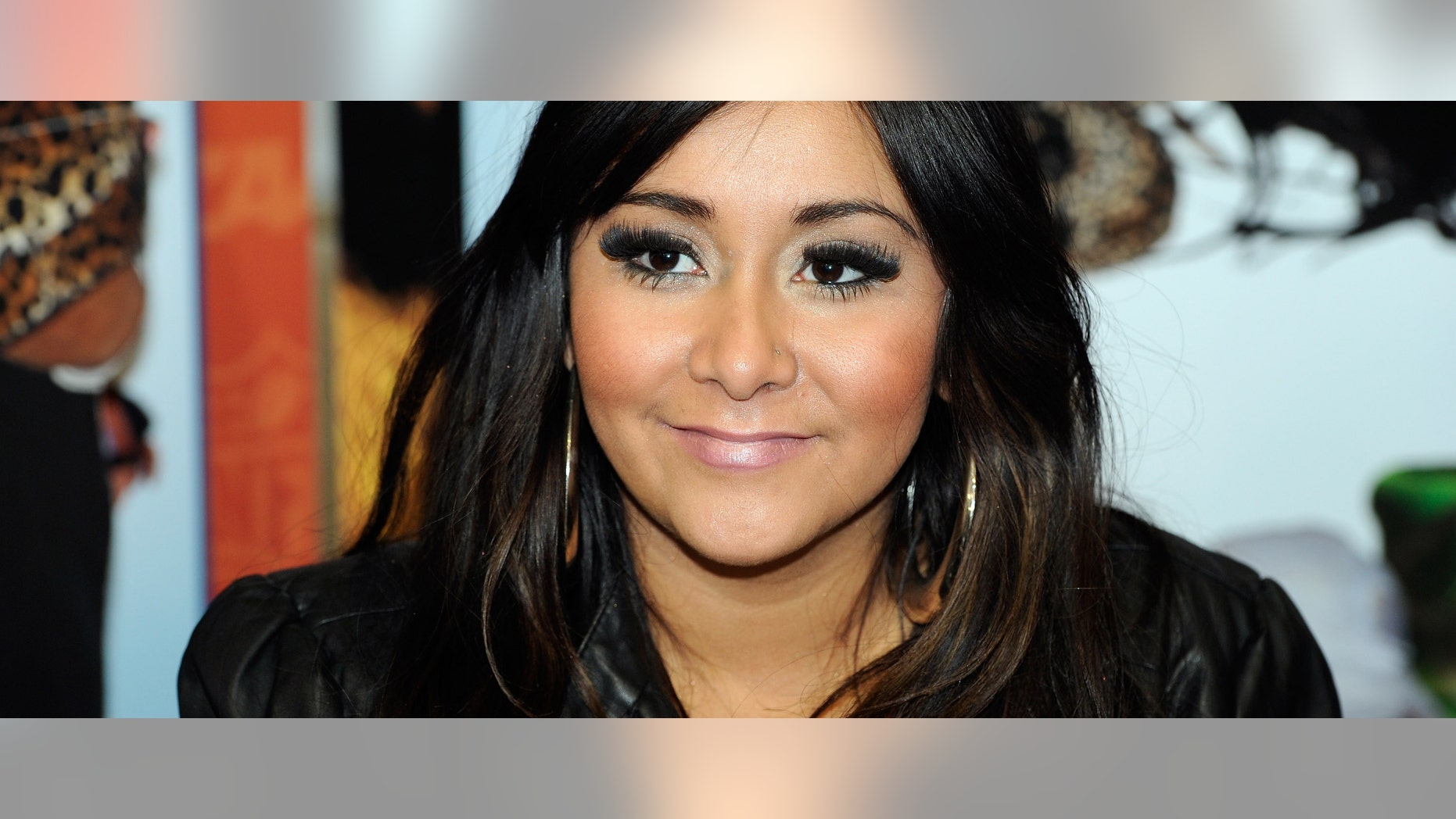 Snooki is all out...er… literally.
The reality star's private photos of her in the buff were leaked online, gossip site GossipCop.com is reporting.
The photos of the Jersey Shore star, which were taken before Nicole "Snooki" Polizzi was preggers, show her in a birthday suit as well as some topless photos as she makes sexy faces.
The entertainment site says it's unclear who leaked the photos, but Snooki is not happy about it.
"Clearly these are old and personal photos that were not meant for the public," Snooki's rep told GossipCop.com.
"It's a shame someone decided to leak them for obvious personal gain."
Seems like the troubles continue for the Chilean-born reality star.
Last month, details of Snooki's all out legal battle with licensing company SRG Ventures over an email sent by her dad describing her as "the hottest thing on the market" swirled online.
The pregnant power gnome partnered with SRG to launch a litany of Snooki-related merchandise in 2010, but she filed a suit in October 2011 to end her contract with the company, alleging that it did not fulfill its obligations to land her enough dough or branding deals.
In return, SRG filed its own $7 million counterclaim against Snooki and her management company, which says she sabotaged the deal by negotiating with other brands behind SRG's back and dragging her plastic heels on the deals SRG brought her.
Attorneys for SRG have insisted that Snooki's boozy behavior and arrest for public intoxication in 2010 left several brands with a sour taste.
The papers claim SRG approached many brands -- including Disney, Macy's and Target -- but they "had no interest in associating their brand with the plaintiff's name."
And, in what will be a blow to Snooki's case, they included an email they say was sent from her father, Andy Polizzi, praising SRG -- sent in May 2011, just a month before they were fired.
The email, sent to SRG'S Steve Goodman and Larry Heyman as her dad joined her management team, reads, "I as Nicole want to thank you for all that has been done to this point ... I feel we have a good team, and I just want to make it a better one so we all prosper along with Nicole gaining fortune and fame. I think she is the hottest thing on the market right now, and we need to gain all we can with that so I can set her up for life if this ever ends, which I hope it doesn't."