NRA and Outdoor Channel team up for new show, digital initiatives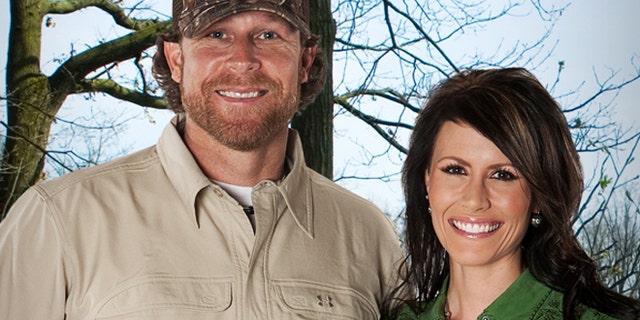 NEWYou can now listen to Fox News articles!
LOS ANGELES – Much of the media attention given to the National Rifle Association focuses on issues related to gun control and the constitutional right to bear arms. Now a new Outdoor Channel series, "NRA All Access presented by Taurus," seeks to highlight a different side of the 143-year-old organization.
"The biggest thing audiences will learn is that the NRA is not just a political organization. Obviously they are always fighting for Second Amendment rights, but that is only a small part of what they do," Matthew Duff, a former Major League baseball player turned hunting business owner, told FOX411.
"'All Access' shows a lot of the different programs the NRA runs, like firearm safety training for children," said Duff, who co-hosts the show with top-ranked shooter Jessie Duff. "The misconception is that it is all about politics, and people don't get to see all the day-to-day programs."
"NRA All Access presented by Taurus" also aims to introduce viewers to the NRA's associations with entertainers, athletes, veterans and everyday Americans who simply have an enjoyment for shooting and a passion for gun ownership.
"It really shows how many types of people are a part of [this culture] – whether it be through hunting, shooting sports, or personal defense," Duff said. "It was a surprise to see the various types of people who really just enjoy having fun out on the range, from all different walks of life."
And for those looking to improve their game, Duff says they have that component covered.
"Each week we showcase a new gun tip, and offer shooting tips and the scientific reasons behind them," she said.
This series is just the tip of the iceberg when it comes to strategic business relations between the Outdoor Channel and the NRA. The partnership, announced last week, will span a variety of platforms, including programming, events, advertising, marketing and digital initiatives, in an effort to reach 45 million gun and outdoor enthusiasts. Come March/April, the Outdoor Channel plans to air "NRA Gun Gurus" to showcase firearms professionals criss-crossing the country to evaluate the worth of various firearms.
According to Kyle Weaver, executive director of NRA General Operations, the collaboration will appeal to consumers who are "looking to celebrate and protect our great American values."
"We aim to explore new opportunities to make powerful, emotional connections," he said.
"NRA All Access presented by Taurus" airs Sunday, 10pmET on Outdoor Channel.