NOFX under fire for comments on Las Vegas massacre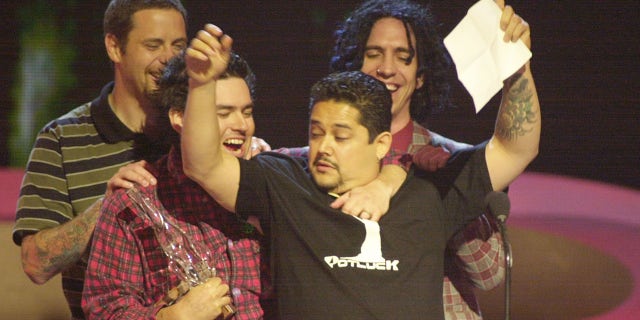 Veteran punk rock band NOFX came under fire Sunday night after the group's frontman made a tasteless joke about the Las Vegas massacre.
The band was headlining at Punk Rock Bowling in Las Vegas when lead singer Fat Mike, whose real name is Michael Burkett, was caught making the quip about the October shooting, according to the Las Vegas Review-Journal.
"That sucked," Burkett said of the Route 91 Harvest Festival where the shooting took place. "But at least they were country fans and not punk rock fans."
According to TMZ, another bandmate added: "I guess you only get shot in Vegas if you are in a country band."
The comments elicited groans from the audience, according to the Review-Journal.
Punk Rock Bowling apologized for Burkett's comments in a statement.
"In light of NOFX's comments during their performance at the Punk Rock Bowling and Music Festival, we would like to offer a formal apology to those in attendance, the city of Las Vegas, the victims and the families of 10/1," the organizers said in a statement to the Review-Journal.
"Las Vegas is home to the Punk Rock Bowling & Music Festival, and we do not condone the statements made from our stage on Sunday night," they continued. "We take the safety of our festivalgoers seriously and want to relay that there is nothing funny about people being shot and murdered, ever."
Burkett is not a stranger to controversy. His past lyrics have included jokes about the death of Grateful Dead singer Jerry Garcia and people who live in the so-called Bible Belt.
The massacre at the Route 91 Harvest Festival left 58 people dead and hundreds more wounded.