'Nina' star Zoe Saldana slammed on Twitter by Nina Simone estate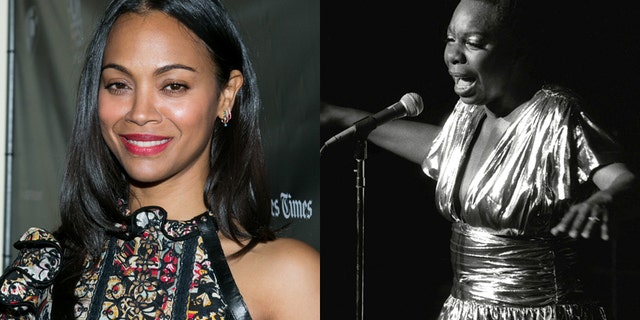 NEWYou can now listen to Fox News articles!
If there was any doubt about how Nina Simone's family feels about the upcoming biopic starring Zoe Saldana, recent social media posts make it clear they are not pleased.
A fresh round of criticism for the film erupted after the trailer and poster for "Nina" were unveiled Wednesday.
Saldana posted a quote from the singer and civil rights activist on Twitter, and Simone's estate responded with: "Cool story but please take Nina's name out your mouth. For the rest of your life."
Simone's daughter and others have decried the choice to cast a Hispanic actress as the African-American activist since Saldana took the part in 2012. Her skin was apparently darkened for the role.
RLJ Entertainment will release "Nina" in theaters, digital HD and video on demand on April 22.