Nina Dobrev chokes up at Teen Choice Awards, talks change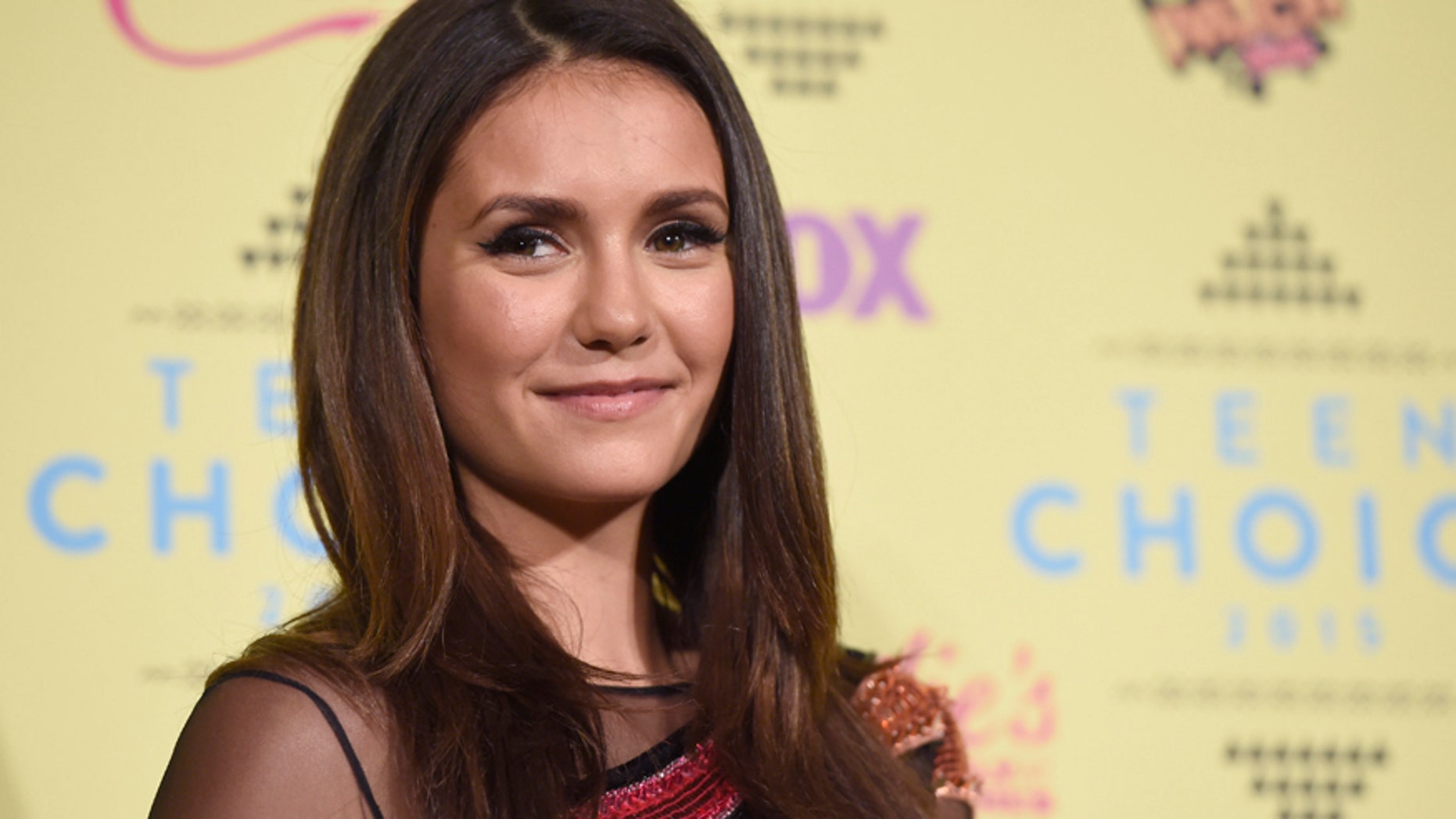 LOS ANGELES – Nina Dobrev, 27, who announced in April that she is leaving "Vampire Diaries," choked up during her speech at the Teen Choice Awards. Dobrev spoke about the importance of change in life as she won for choice TV show: sci-fi/fantasy and also choice TV liplock with her former costar --and ex-boyfriend-- Ian Somerhalder.
"Change is necessary – necessary for you to grow and to learn and to better yourself," she said on stage. "Because everything in your life comes to an end. And, as this chapter in my life comes to an end, I look back at it with a grateful heart, and I smile."
FOX411 caught up with Dobrev on the carpet and she shared what she wished she knew when she was younger that would have made life a whole lot easier.
"I didn't know then but I know now—a little bit of advice is— to  let everyday go day by day and learn and be OK with the fact that it's not always going to be okay but it's going to get better."
The actress alluded to things "getting better" in her acceptance speech about moving on with her career.
"So the last two months have been a pretty big change to me," she said. "Change. It's a scary word – or at least I used to think that – because it meant new beginnings, new beginnings with a future that's unknown."
At the Television Critics Association summer tour, the CW President Mike Pedowtiz told reporters the "Vampire Diaries" actress is welcome back anytime.
"She did a great job for the six years she was on the show. She is welcome back any time she wants to come back."