'Night People' actress Rita Gam dies at 88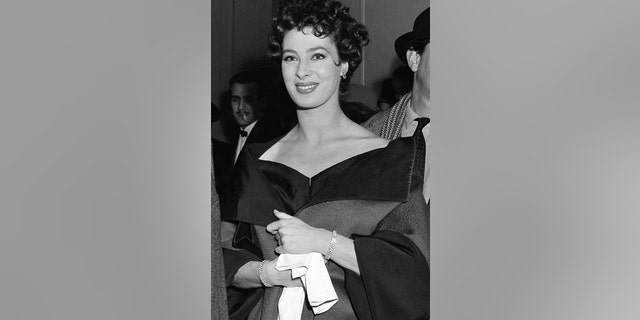 Rita Gam, who had a lengthy acting career on film, television and stage, has died.
Publicist Nancy Willen says the actress died in Los Angeles of respiratory failure. She was 88.
Gam starred with Gregory Peck in 1954's "Night People" and 1971's "Shoot Out" and with Jack Palance in 1954's "Sign of the Pagan" and she also starred in the film "Hannibal," ''King of Kings" and "No Exit." Her television credits included "The Rockford Files" and "Mannix."
She was born in Pittsburgh on April 2, 1927, and made her Broadway debut in 1946 before going on to a decades-long career in film and television.
Gam was married to the late director Sidney Lumet from 1949 until 1955, and was a close friend of Grace Kelly. Gam was one of Kelly's bridesmaids when she married Prince Rainier III of Monaco.
She is survived by a daughter and son from her marriage to publisher Thomas Guinzburg, and three grandchildren.