Nicole 'Snooki' Polizzi's Boyfriend & Rumored Expectant Father Jionni LaValle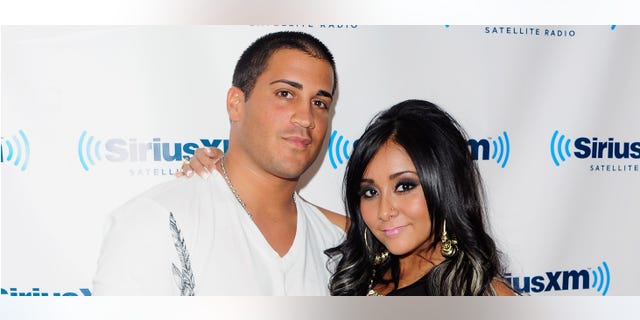 While "Jersey Shore" star Nicole "Snooki" Polizzi is a worldwide phenomena, little has been said about her boyfriend -- and rumored baby daddy -- Jionni LaValle.
The couple, who began dating over a year ago, has been plagued with pregnancy rumors for the past month.
When Polizzi went on Good Morning America in early February, the star told Lara Spencer, "I definitely do want kids, but I'm not pregnant . . . Being pregnant should be a real thing and a happy thing, and I'm not."
Yesterday, however, the New York Post reported that the reality star, 24, was roughly three months along with the couple's first child.
Friends describe the pair, who met in Seaside Heights, New Jersey two years ago, as a "normal couple."
Unlike the guys Snooki parties with on her hit reality show, LaValle seems to be the complete opposite.
A source revealed to WetPaint a few reasons why LaValle and Polizzi are the perfect couple.
Studying to be a teacher, LaValle seems to be Polizzi's perfect Italian match.
"She wasn't sure about him at first and kept asking her friends what they thought of him. She was hesitant because he isn't the typical gorilla," the source said.
Adriana Lima Talks Being 'Very Sexy'
Unlike her previous boyfriends, LaValle doesn't like the spotlight and likes keeping their relationship private.
"He doesn't give a [expletive] about [the celebrity world]," said Snooki.
LaValle also gets along with the most important man in Polizzi's life -- her father.
The couple has vacationed with her family multiple times and LaValle easily gets along with her clan.
LaValle's interest in education also complements Polizzi, who was studying to be a veterinarian technician before appearing on the "Jersey Shore."
The most interesting part of their relationship is that LaValle has unleashed Polizzi's domestic side, which will be needed if the couple is indeed expecting.
Polizzi has taken to her Twitter account numerous times to brag about cooking and taking care of her man.
While there is still no confirmation of the pregnancy rumors, Polizzi and her man are the real deal.
You can reach Kacy Capobres at:
KacyJayne@gmail.com or via Twitter: @KacyJayne

Follow us on twitter.com/foxnewslatino
Like us at facebook.com/foxnewslatino