Nicole Eggert went under the knife because of Pamela Anderson?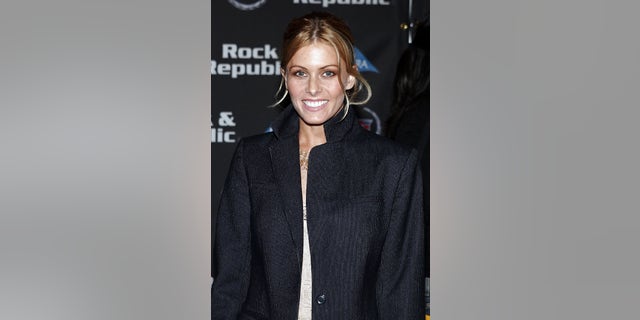 NEWYou can now listen to Fox News articles!
Pamela Anderson may have fueled "Baywatch" co-star Nicole Eggert's desire to go under the knife.
"She felt a little bit competitive with Pam," series producer Michael Berk recently revealed to The Hollywood Reporter. "She had a beautiful athletic body but didn't have big boobs at all. Maybe she was feeling a little bit of pressure. There was a holiday weekend and for a couple of days she called in sick afterward. Then she showed back on the set having gotten a boob job."
When Eggert, 44, returned to work, the camera couldn't hide her ample new assets.
"I had already shot scenes with her small breasts," director Douglas Schwartz added to the conversation. "She came in and was wearing a jacket. I said, 'Nicole, you can't wear that. We already shot part of that scene before and you don't have a jacket on, remember?' She wanted to wear that jacket and I couldn't figure out why. And then finally, when she took off the jacket, she had these giant double Ds."
"I didn't know what to do," Schwartz continued. "I had to put things in front of her and hide her for the rest of the episode."
Eggert's bust enhancement wasn't the only issue behind the scenes. David Hasselhoffwasn't thrilled about Anderson, 49, joining the show in Season 2.
"David said, 'I don't want a girl that's been in Playboy,'" Berk recalled of the drama. "He said, 'Children watch this show.'"
But as Schwartz concluded, Hasselhoff, 63, feared that Anderson's busty figure would hog the spotlight.
"She had these enormous breasts," Schwartz said. "David thought he would be upstaged by everyone looking at her breasts. Which is what happened."
This article originally appeared in the New York Post's Page Six.