Nicolas Cage Was So Drunk He Couldn't Remember His Own Address, Report Says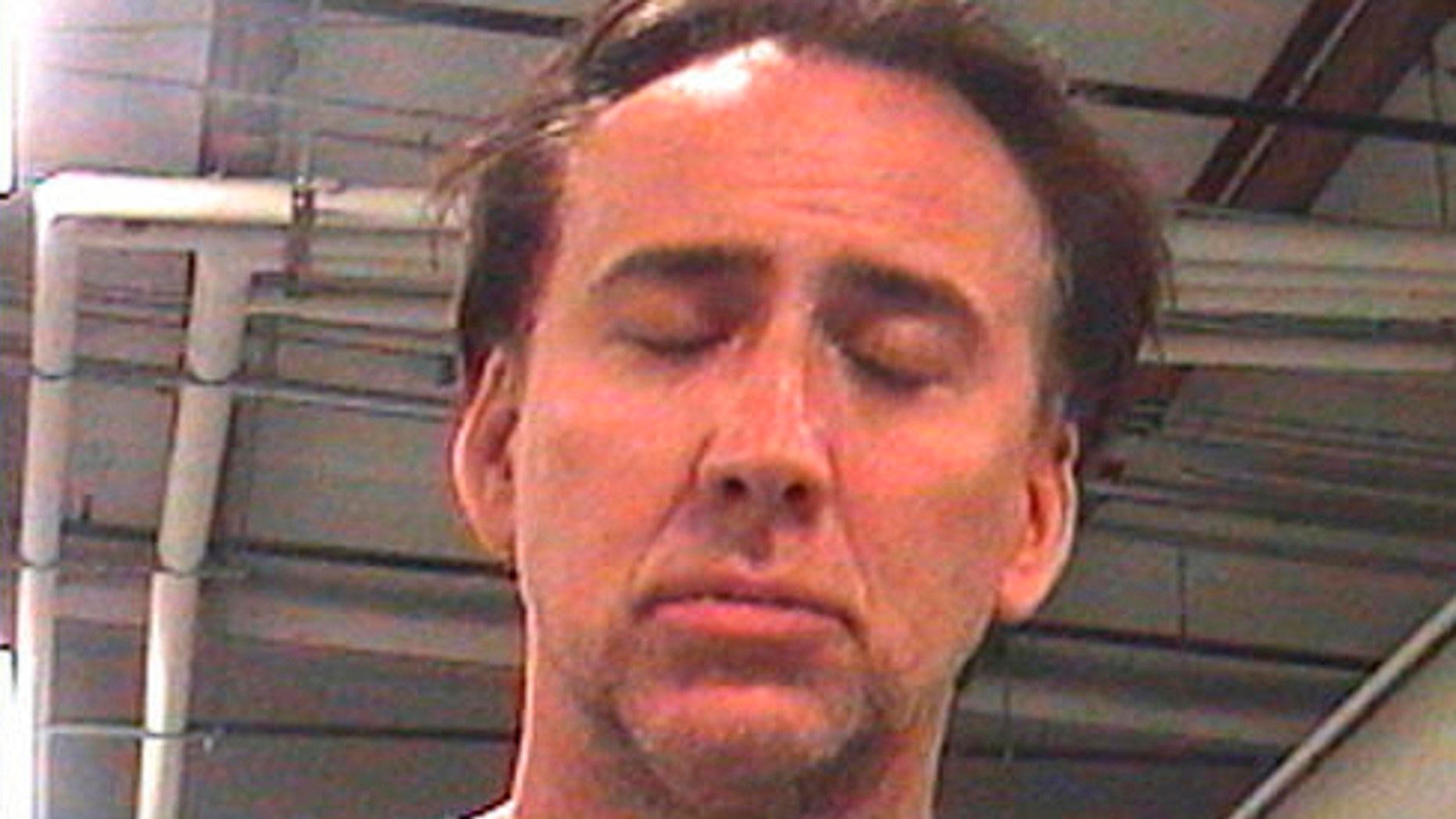 Actor Nicholas Cage was so heavily intoxicated at the time of his arrest this weekend that he didn't know where he lived, Radar Online.com reports.
Cage was arrested in New Orleans Saturday morning, where he is currently filming the movie "Medallion."
Onlookers complained that Cage was "very drunk" and arguing loudly with his wife Alice Kim on the street about a home he mistakenly believed was his own. According to a statement released to Radar by the NOPD, Kim tried to correct him, at which time Cage allegedly pulled Kim by the arm to the home he believed was their rental.
"The actor then began striking vehicles and later attempted to get into a taxi," the statement reads. "At that point, an officer who had been flagged down by onlookers drove up on the couple, immediately observed that Cage was heavily intoxicated and ordered him out of the cab, which prompted Cage to start yelling."
When officers arrived on the scene, they reportedly told Cage and his wife to go home. At that point, witnesses said, Cage told officers, "Why don't you just arrest me?"
Officers again told the couple to go home, and Cage reportedly dared them to arrest him again.
He was arrested on one count of domestic abuse and one count of disturbing the peace, according to police records. He was later released on $11,000 bail.
The 47-year-old actor has been down on his luck lately. Cage faces a domestic battery charge, in addition to a $14 million tax bill, despite his $40 million salary last year.
Cage has had four federal tax liens filed against his properties in three different states. Six of his homes have foreclosed.
His latest films "Season of the Witch" and "Drive Angry 3D" have also been considered critical and commercial flops.