Nick Nolte hopes Oscar nod will help 'Warrior' sales, jokes about finding a date for the show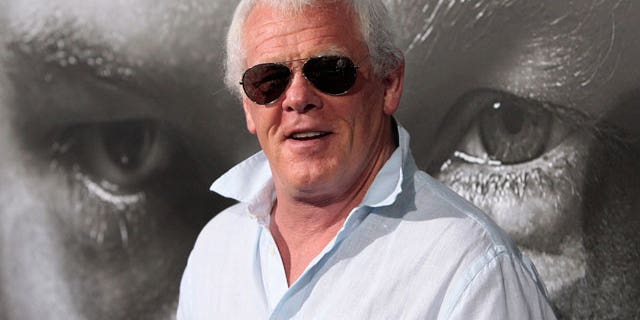 Nick Nolte gave a critically-hailed performance as a Vietnam veteran-turned recovering alcoholic in last year's MMA-inspired drama, "Warrior," for which he received his third Oscar nomination for Best Supporting Actor this week. And while he was delighted by the news, Nolte, 70, said it wouldn't have bothered him if his name wasn't called out Tuesday morning.
"It's a good feeling, but either way it would have been fine," he told FOX411's Pop Tarts from his Malibu home on Tuesday afternoon. "I was in the middle of my sleep so I was a bit out of it. Then I went back to sleep (after hearing the news.)"
Not one to be caught up in the hype of Hollywood, the candid actor said he has yet to call anyone with the news.
"Everybody I know is dead. My parents are dead – this is what happens when you get old," he said.
Nolte hopes his Oscar nod might encourage more folks to see the film, which centers on two estranged brothers fighting it out in the cage and in a sense pays homage to the U.S. military. While it earned rave reviews, it didn't perform as well at the box office as hoped.
"It means we might have better DVD sales. But we were all disappointed – the studio was disappointed, I was disappointed that it didn't do as well as we thought it could. But that is just something you can't predict, and you can't say it is anybody's fault," he continued.
In fact, Nolte tells us that even the 'Terminator' was disappointed.
"I saw Arnold (Schwarzenegger) the other night in the elevator (after a party) and even he said that the film was a 'Rocky,' and that it should have played for weeks in the theater like 'Rocky,'" Nolte said. "But then I said something dumb to him, I said 'how does it feel to be an ex-governor?' and he didn't take it, he blew right past that one and said that 'Warrior' was a 'Rocky.'"
The outspoken Hollywood veteran also revealed that he is going to need a little help in the wardrobe and date department ahead of the Feb 26 show.
"I don't even know if I have any tuxedos, and I don't know who would want to go with me. I'll have to throw it out to the jail, the compound crowd, to see who wants to come," Nolte joked. "I may go just go alone. People are pretty savvy around here; it's not good to go with someone who isn't nominated. All the attention goes to the nominee and the rush can be so much that sometimes they get shoved off… I don't think I have had any wives that liked it."
And while he might be dateless, Nolte does have a dedication in mind should he take home the coveted gold statue – "Warrior" director, Gavin O'Conner.
"Gavin is going through a difficult phase right now. He just lost his father, and his father was quite a special man, he was in the police academy. They were really tight and close," he continued. "I haven't talked to him yet, I just left a message for him. He worked hard on the film."