Nick Carter comments on arrest: 'The truth will come out'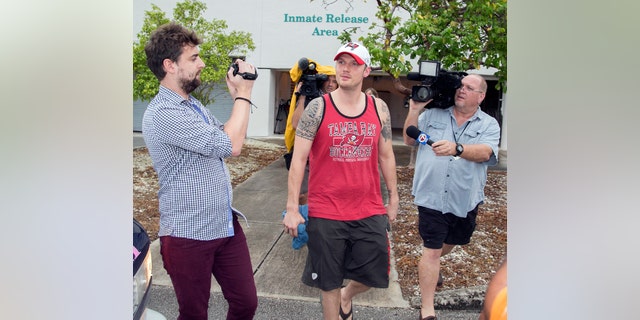 Backstreet Boys singer Nick Carter says he was just trying to enjoy a vacation when he was arrested outside a Florida Keys bar.
Carter, who's 35, faces a misdemeanor battery charge after allegedly grabbing a bouncer by the throat Wednesday evening. He posted $1,500 bail Thursday.
The Key West Citizen reports that as he left the Monroe County Detention Center, Carter told reporters he was "just a guy trying to enjoy some vacation time" in Key West.
He added: "The truth will come out, let's put it that way."
According to a police report, Carter and a friend were intoxicated and aggressive when they were denied serviced and escorted from the bar.
Judge Ruth Becker ordered both men not to drink alcohol or to return to the bar.