New documentary "After Tiller" profiles last 4 late-term abortionists in U.S.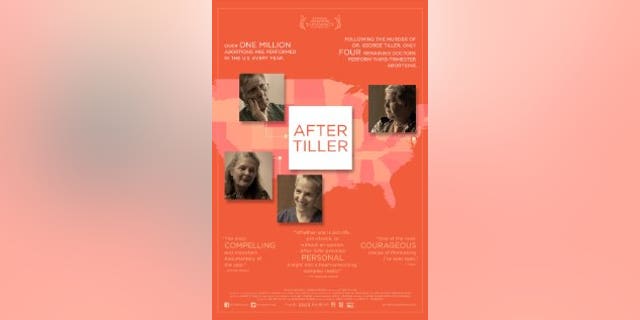 LOS ANGELES – In 2009, Dr. George Tiller – one of few doctors in the United States who performed third-trimester abortions – was fatally shot while at church in Kansas. He became the eighth abortion clinic worker to be murdered since the 1973 Supreme Court passing of Roe versus Wade, which legalized abortion.
So where did that leave late-term abortions in this country? Who were the people that performed these services? And why were they willing to risk their own lives to do so? These were some of the questions first-time filmmakers Martha Shane and Lana Wilson wanted to answer with the documentary "After Tiller," which takes audiences inside the practices of the four remaining late-term abortion doctors in the United States – Dr. LeRoy Carhart, Dr. Warren Hern, Dr. Susan Robinson and Dr. Shelley Sella.
"This is such a polarizing political issue, but the perspective of the doctors has almost been completely untouched by the mainstream media," Wilson told FOX411's Pop Tarts column. "This film makes people realize just how complicated this issue is, it is not black-and-white. There's a lot of gray."
But pro-life advocates disagree.
"There is no ethical gray area when considering the killing of an innocent child who is 80 percent born," insisted Bill Donohue, President of the Catholic League of America. "To suggest otherwise is to counsel infanticide."
"After Tiller" focuses mostly on the four doctors and their patients. "We chose to limit the scope of our film because it allowed us to tell much deeper and more intimate stories, and yet as the film evolved, we began to recognize that many of the doctors' personal moral and ethical struggles were reflected in the larger national debate over abortion," the filmmakers said. "The patients who came to these doctors were from a huge variety of socio-economic and religious backgrounds, and they were racked with guilt, sadness, anger and even ambivalence of their decisions. The reason so many patients agreed to participate in the film is because they never thought they would end up in such a desperate situation."
The patients – who are blurred out for privacy reasons – sought late-term terminations for reasons including fetal anomalies, to protect their own health in a life-threatening circumstance, and because they were victims of rape or incest.
But Mary Spaulding Balch, J.D. Director at the Department of State Legislation at the National Right to Life Committee said data indicates most late-term abortions are performed on healthy mothers and healthy babies, frequently because the mother waited months to make a decision about her pregnancy.
"And when mothers are told their baby has an abnormality, abortion is still not the answer," she said. "No one knows the motivation of a given abortionist to do what he or she does. Their intent may be sincere but it's sincerely misguided and deadly. A mindset that equates helping a pregnant woman with the required destruction of her preborn child isn't sympathy; it's still child-killing."
According to the Guttmacher Institute, late term abortions make up less than one percent of all abortions in the U.S, and a 2011 Gallup poll found that only 10 percent of American support the legality of the procedure, meaning that many people who call themselves pro-choice don't agree late-term abortions should be allowed.
The doctors profiled in the movie received a standing ovation from the crowd after its debut at the Sundance Film Festival this year, but Cheryl Sullenger, Senior Policy Advisor at Operation Rescue, says "After Tiller" is "nothing more than a propaganda piece for late-term abortions."
"The movie tries to portray them as caring people – even heroes – but the side I have seen of these people more resembles the persona of Kermit Gosnell than Albert Schweitzer," she said. "In my opinion, they all belong in prison."
The directors hope "After Tiller" will enable audiences on both sides of the debate to look at the issue "in a very different way."
"People who are against abortion rights will need to consider patient circumstances they might never have conceived of, and pro-choice people will have to think about whether or not they can accept other people making decisions they may vehemently disagree with," they explained. "As Dr. Tiller once said, we are all prisoners of our own experience, and we hope that our filmmaking will help people evaluate their positions in a more honest, thoughtful, and complicated way."
"After Tiller" opens in select theaters September 20