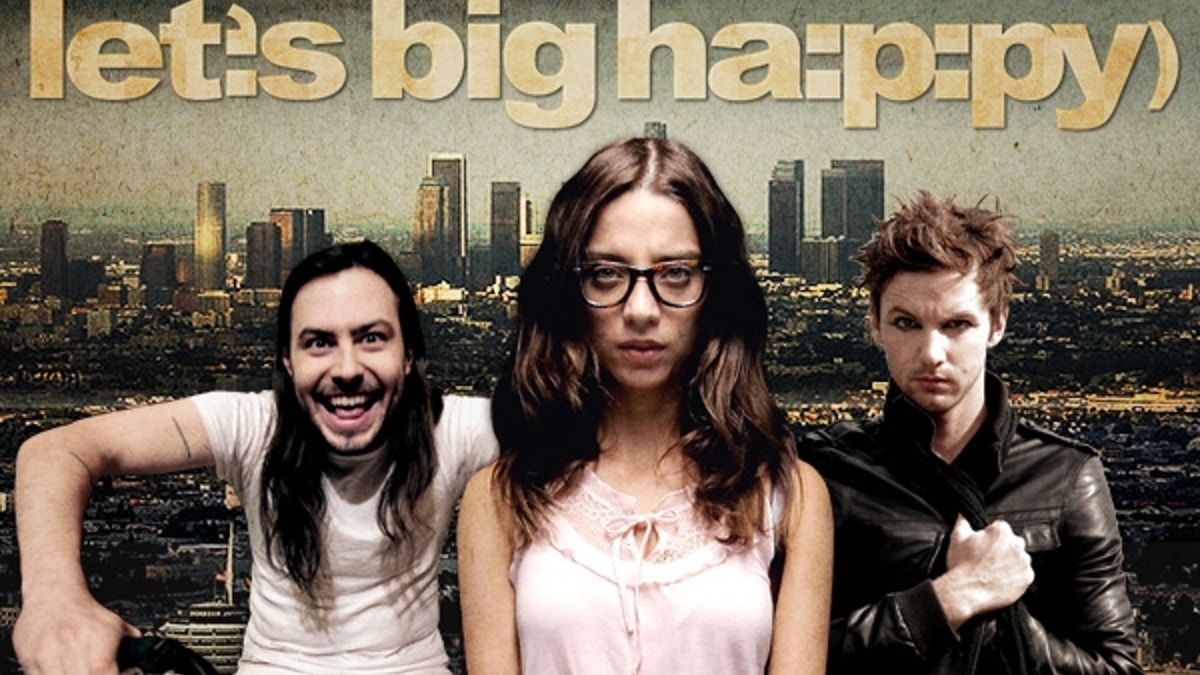 LOS ANGELES – Move over "American Idol" and "The Voice," there's a new music show that gives musical talent the opportunity to have their big break.
The only thing is it's not on TV.
On Wednesday, "Let's Big Happy," a new seven-episode scripted web series from Fox Digital Entertainment will debut on MySpace and a variety of digital download stores. Sponsored by Taco Bell, the series stars Angela Sarafyan and features an array of performances by Andrew W.K, Chiddy Bang, We Are Scientists and Math the Band.
"Every band not only gets to perform their music, but to participate in these amazing scenes with over-the-top concepts," W.K told FOX411's Pop Tarts column. "I was truly impressed and charmed by how fully these musicians embraced their roles."
Sarafyan brings to life the quirky Olive Shipley who starts the music blog "Let's Big Happy" (yes, it will be available at www.myspace.com/letsbighappy) which is dedicated to helping bands start their careers. When bands reach out to Miss Olive for help, she hatches these crazy publicity stunts that rarely go as planned. But with the assistance of co-star and musician Andrew W.K (plus a ridiculous amount of Taco Bell tacos) she becomes an Internet star in her own right.
"What is amazing about Olive and all the bands she helps is that you see a real all-American girl from the suburbs making her dreams a reality. Olive takes risks with each band depending on them and what they inspire in her. She is unpredictable and a real girl, who trusts her instincts," Sarafyan told us. "And I really love the fact I got to work with musicians, they create in the moment, and these unsigned artists have the tools to reach new audiences."
Roger Mincheff, President of MySpace Entertainment, said the show embodies everything MySpace stands for – a platform for the creative community to be "discovered" and a welcome substitute to the big label-driven music industry.
"The music industry is increasingly broken, and MySpace provides a true alternative. The labels continue to provide a tremendous channel for up-and-coming talent, but the model is changing – new vehicles like 'Let's Big Happy' and MySpace overall will continue to invest in and roll-out creative opportunities to launch and promote emerging artists to hungry audiences," he said.
Speaking of hungry, the final episode cements the indie bands-meets-corporate America relationship – Taco Bell's Doritos Locos Tacos (the taco shell is a Dorito, no seriously), which launched in-store this month, will star alongside the actors and bands.
"There's never been a show like this before. You can expect hilarity, music, tacos, partying and a whole bunch more tacos," WK added. "Audiences will learn that I really do always wear my white jeans and t-shirt. They'll learn that I am obsessed with tacos, and that I am always looking for new ways, new places and new modes of party."