'NCIS' actress Pauley Perrette threatens the media: 'I will have you arrested'
Former "NCIS" star Pauley Perrette warned "tabloids and reporters" to leave her alone or she will do her best to have them arrested.
Perrette, 49, tweeted on Friday: "Hey tabloids and 'reporters,' leave me alone I WILL have you arrested for trespassing on my property if I decide to talk, it's on MY TERMS!"
Perrette made headlines following her departure from "NCIS." After departing from the show following 15 seasons with little explanation, the actress, who played forensic scientist Abby Sciuto, hinted on Twitter that she was physically abused on set.
EMINEM RESPONDS TO NICKI MINAJ DATING RUMORS, SAYS HE WOULD LIKE TO DATE HER
CBS released a statement regarding the claims and confirmed Perrette "came to them with a workplace concern" and they were able to come up with a "resolution."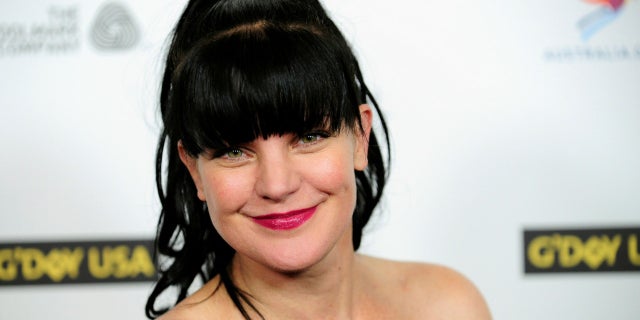 "Pauley Perrette had a terrific run on 'NCIS' and we are all going to miss her. Over a year ago, Pauley came to us with a workplace concern. We took the matter seriously and worked with her to find a resolution. We are committed to a safe work environment on all our shows," the statement read.
PATRIOTS OWNER ROBERT KRAFT HELPS SAVE KEVIN HART SHOW-GOER WHO COLLAPSED DURING SET
Earlier this month, Perrette's ex-husband, musician Francis "Coyote" Shivers, claimed the actress broke into his home and assaulted a female guest while demanding that he take her back.
However, Shivers has been known to the state of California as a vexatious litigant since 2008. The term applies to those who abuse the legal system by making multiple meritless lawsuits aimed at harassing or subduing a singular target - in this case Perrette.
The details of the suit were made public when the court mistakenly accepted the file without proper review. Once the mistake was corrected, the lawsuit was stayed pending a judge's review. According to court documents obtained by Fox News, the lawsuit has been completely thrown out following said review.
Fox News' Tyler McCarthy contributed to this report.