NBC will not punish Al Michaels for comparing Giants to Harvey Weinstein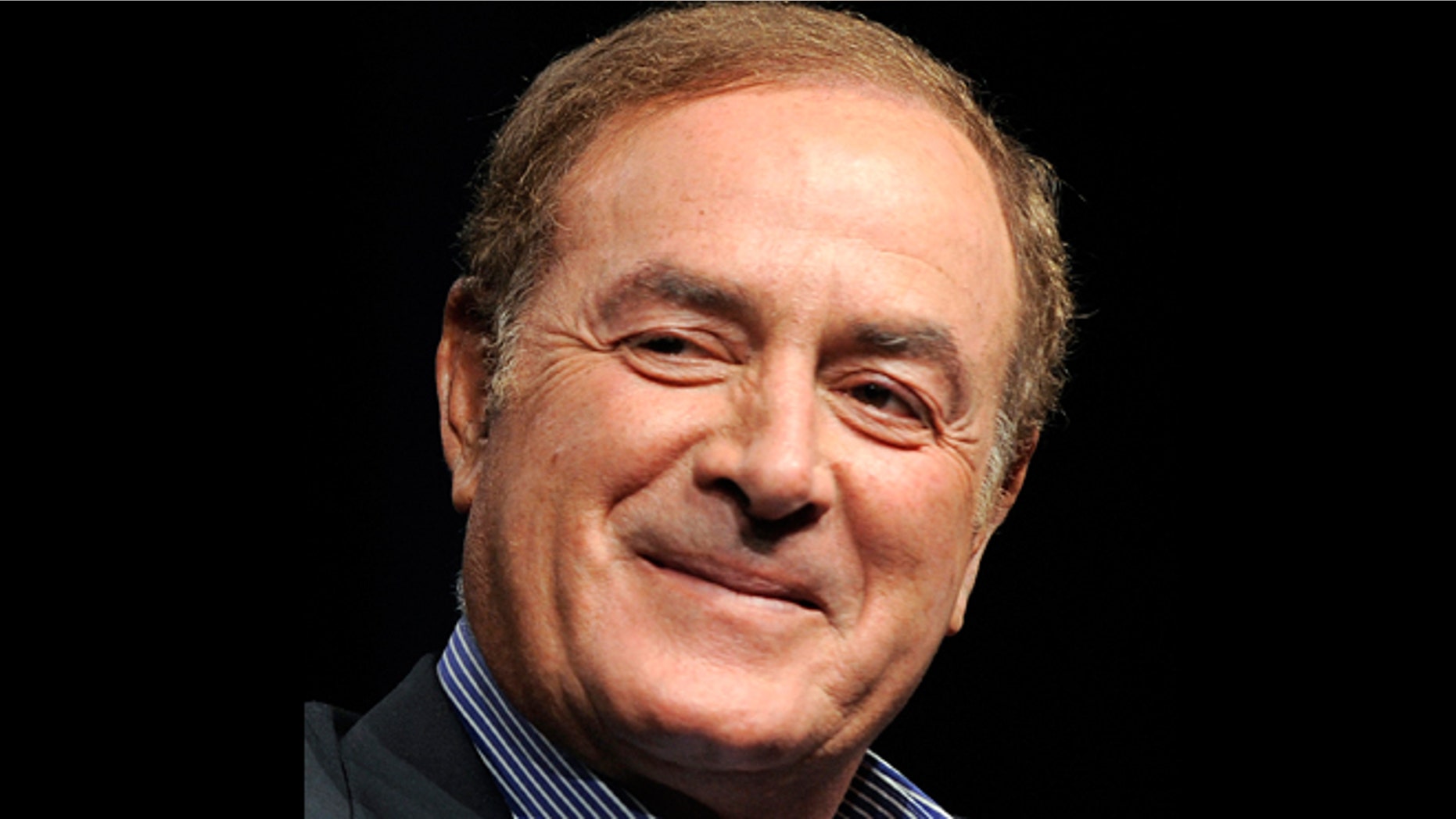 NBC will not discipline veteran broadcaster Al Michaels for a comment he made about disgraced Hollywood executive Harvey Weinstein during Sunday's game between the New York Giants and Denver Broncos -- a comment that critics called insulting to women.
"I mean, let's face it. The Giants are coming off a worse week than Harvey Weinstein and they're up 14 points," Michaels said.
The comment triggered an immediate uproar on social media and Michaels apologized later in the broadcast. Weinstein's decades-old history of sexual harassment and rape allegations came to light over the last two weeks with a series of explosive reports in which multiple victims have come forward.
"It was an inappropriate comment, and was acknowledged with an apology soon after on the telecast," an NBC Sports spokesman told Fox News.
The 72-year-old Michaels made the comments during the third quarter of a game when he was trying to explain how badly the Giants had underperformed this season. His broadcast partner, Cris Collinsworth, seemed uncomfortable with the adlib.
"Only my L.A. guy comes up with that one," said Collinsworth, to which Michaels responded: "All you have to do is read the papers -- any paper."
Michaels apologized for the remark later in the broadcast, saying the joke was "not meant in that manner… so my apologies." Collinsworth responded to his colleague, saying, "move on."
Weinstein was fired from The Weinstein Company's board as the accusations dominated headlines across the globe. High-profile actresses Angelina Jolie, Ashley Judd and Gwyneth Paltrow are among the women who have spoken publicly about alleged incidents involving Weinstein.
The Giants are plagued by injuries and were winless on the season before upsetting the Broncos on Sunday Night Football.
Michaels has been a professional broadcaster since the 1960s and has been involved in a variety of major sporting events, including the "Miracle on Ice," numerous NBA Finals, Super Bowls and World Series.